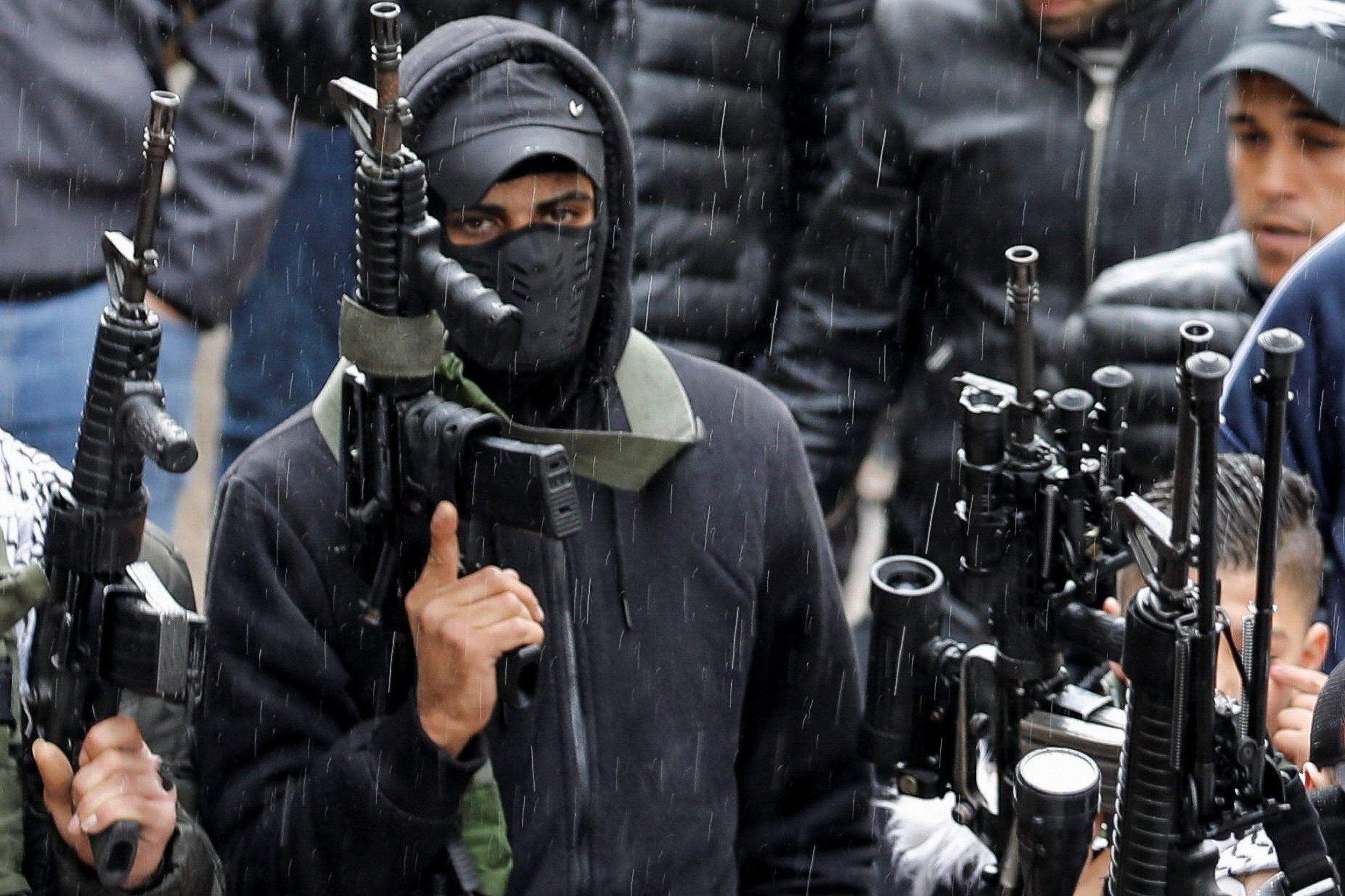 Palestinian gunmen kill Israeli settler in West Bank
PHOTO CAPTION: Illustrative photo of Palestinian gunmen via Reuters
JERUSALEM (Reuters) - Gunmen killed a Jewish settler in the occupied West Bank on Tuesday, Israeli authorities said, and a Palestinian armed group linked to President Mahmoud Abbas' Fatah faction claimed responsibility.
The West Bank, among territories where Palestinians seek statehood, has seen a surge of violence since March 2022, with Israel intensifying military raids after a spate of street attacks in its cities.
The resident of Hermesh settlement, about six km (four miles) from the West Bank boundary with Israel, was shot in his car while driving nearby, settlement leader Yossi Dagan said in a statement.
Medical officials described him as a civilian in his 30s. The hospital that received him announced his death.
Israel's Defence Ministry said searches were under way for the gunmen. The Fatah-linked Al Aqsa Martyrs Brigades said it carried out the attack to avenge Palestinians killed by Israel.
"This, and other operations to come, will not be the final response to assuage our pain at the passing of our martyrs. Our pain is greater, and so is our revenge," the Brigades said in a statement.
(Writing by Dan Williams and Nidal al-Mughrabi; editing by Mark Heinrich)
MORE FROM THE
OAF NATION NEWSROOM