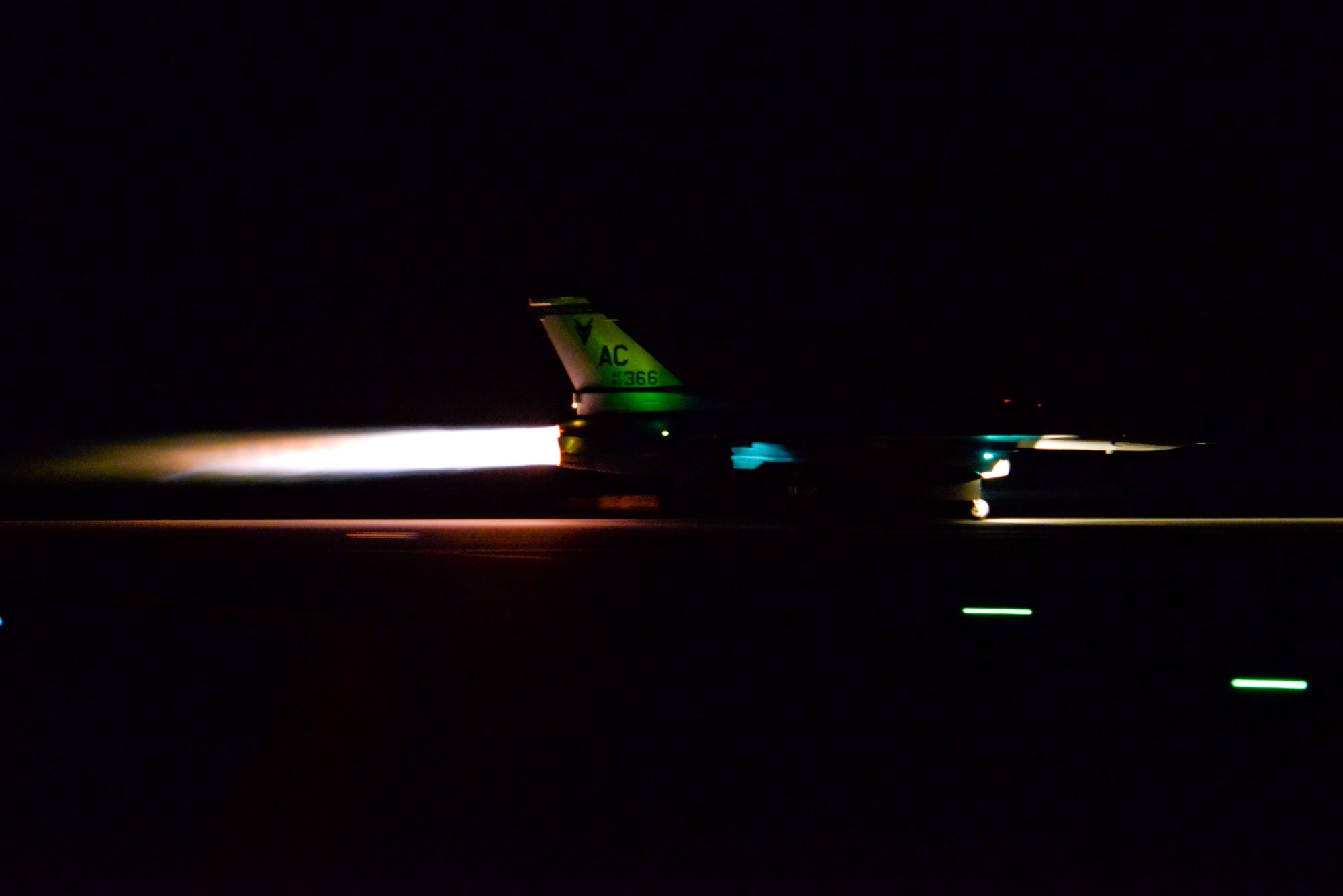 Netherlands, Denmark to send Ukraine F-16s
PHOTO CAPTION: A U.S. Air Force F-16C Fighting Falcon from the 177th Fighter Wing of the New Jersey Air National Guard takes off in full afterburner from the Atlantic City Air National Guard base in Egg Harbor Township, N.J., on Dec. 9, 2015. (U.S. Air National Guard photo by Master Sgt. Andrew J. Moseley)
By Stephanie van den Berg and Jacob Gronholt-Pedersen

EINDHOVEN, Netherlands/COPENHAGEN (Reuters) - The Netherlands and Denmark will supply F-16 fighter jets to Ukraine with first deliveries due around New Year, the prime ministers of the two NATO countries announced on Sunday during visits by Ukrainian President Volodomyr Zelenskiy.

The pledge is the first real promise of F-16's for Ukraine's armed forces and comes a few days after the United States approved the possible delivery of the fighter jets by the two countries.

Zelenskiy called the decision a "breakthrough agreement" and said the planes would help strengthen Ukraine's air defences and help its counter-offensive against Russia's 2022 invasion.


Denmark will deliver 19 jets in total, with the first six due to be shipped to Ukraine around New Year, followed by eight in 2024 and five the following year, Danish Prime Minister Mette Frederiksen said.

"We know that your freedom is our freedom. We also know that you need more" weapons, Frederiksen said during a joint press conference with Zelenskiy in the Skrydstrup airbase in Denmark.

"This is why we are announcing that we are donating 19 F-16 fighter jets," she said.

The Netherlands has 42 F-16s available in all but has yet to decide whether all of them will be donated, Dutch Prime Minister Mark Rutte said earlier on Sunday, when Zelenskiy visited the country.


The Netherlands and Denmark have led a months-long push to train Ukrainian pilots to fly F-16's and to ultimately deliver the jets to help counter the air superiority of Russia, whose forces invaded Ukraine in February 2022.

Ukraine's Defence Minister Oleksiy Reznikov on Saturday said training had begun for Ukrainian pilots, but it would take at least six months and possibly longer to also train engineers and mechanics.

Frederiksen said over 70 Ukrainian military officials had arrived in Denmark for training. Officials from a coalition of 11 nations have said training will take place in Denmark and Romania.

Ukraine has said it expects several dozens of pilots to be trained. It was unclear how many pilots had arrived in Denmark.

Both the Netherlands and Denmark have F-16s available to donate as their armed forces are transitioning to newer F-35 fighters.

On Saturday, Zelenskiy was in Sweden, where he discussed the possibility of receiving Gripen jets.



(Reporting by Bart Meijer and Toby Sterling in Amsterdam, Stephanie van den Berg and Piroschka van der Wouw in Eindhoven, Jacob Gronholt-Pedersen in Copenhagen and Pavel Polityuk in Kyiv; Editing by David Goodman, Elaine Hardcastle and Conor Humphries)
MORE FROM THE
OAF NATION NEWSROOM