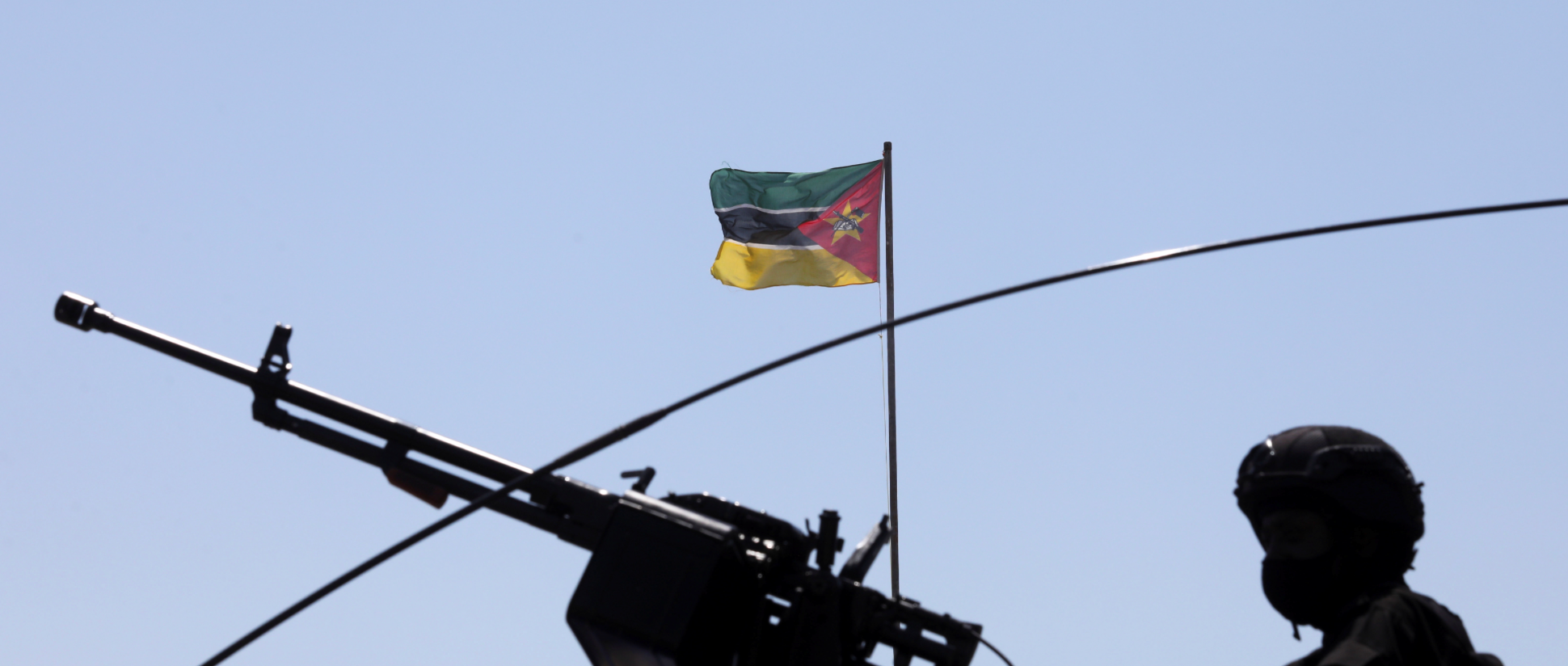 Mozambican forces kill islamist insurgent leader Omar, ministry says
PHOTO CAPTION: Representational photo — A Rwandan police officer holds a machine gun on top of an armoured personal carrier (APC) at an airport in the town of Mocimboa da Praia, Mozambique September 23, 2021. REUTERS/Baz Ratner
MAPUTO (Reuters) - Mozambique's armed forces have killed the alleged leader of an Islamic State-linked insurgency concentrated in the gas-rich northern Cabo Delgado province, the defence ministry said on Friday.

Bonomade Machude Omar, also known as Abu Sulayfa Muhammad and Ibn Omar, who "has led operations since the outbreak of terrorism in Mozambique," was killed along with two associates, a ministry statement said.

Separately, Mozambique's President Filipe Nyusi told a news conference on Friday that Omar had been killed on Tuesday, but cautioned that the fight against the insurgency was not over.


The insurgency, which has been raging since 2017, has claimed thousands of lives and disrupted multi-billion dollar energy projects.

The U.S. State Department, which designated Omar as a "terrorist leader" in August 2021, described him as head of the military and external affairs departments of the ISIS-Mozambique group and said he was responsible for attacks in Cabo Delgado, including on a hotel in the town of Palma in March 2021.

Mozambique's defence ministry said earlier this week that it had killed another senior insurgent leader, Abu Kital.

French energy major TotalEnergies, whose Mozambique LNG project had to declare force majeure in 2021 because of the insurgent attack on Palma, said in February that the situation in Cabo Delgado had "improved significantly" after African countries had deployed troops to help quell the insurgency.

The company said in May that it took note of improvements in the security on the ground but that there was no date for a restart of the project, at one stage valued at $20 billion.



(Reporting by Manuel Mucari; Writing by Bhargav Acharya; Editing by Alexander Winning and Mike Harrison)
MORE FROM THE
OAF NATION NEWSROOM