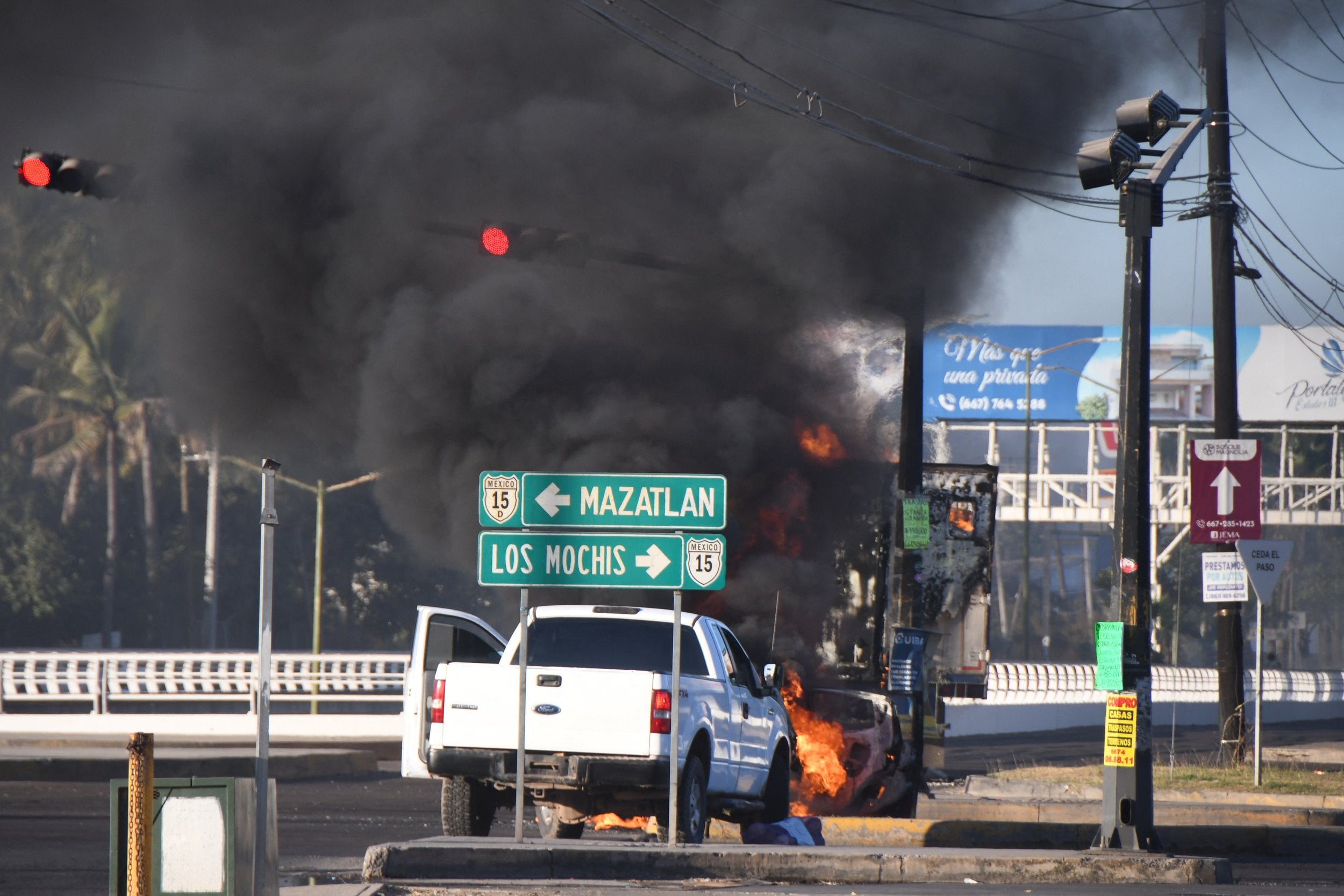 Mexico says at least 29 killed amid capture of Guzman
MEXICO CITY (Reuters) -Nineteen suspected gang members and 10 military personnel died during events surrounding the arrest of Mexican drug cartel leader Ovidio Guzman in the northern state of Sinaloa, Defense Minister Luis Cresencio Sandoval said on Friday.
Mexican security forces on Thursday captured Guzman, a son of jailed kingpin Joaquin "El Chapo" Guzman, triggering a wave of violence across Sinaloa.
Twenty-one other people were arrested during the operations, Sandoval told a regular news conference. He said there were no reports of any civilian deaths.
The airport in Sinaloa's capital, Culiacan, the center of the violence, remained closed on Friday, authorities said.
Ovidio is now being held in a maximum security federal prison, according to the government.
(Reporting by Valentine Hilaire and Isabel Woodford)
MORE FROM THE
OAF NATION NEWSROOM