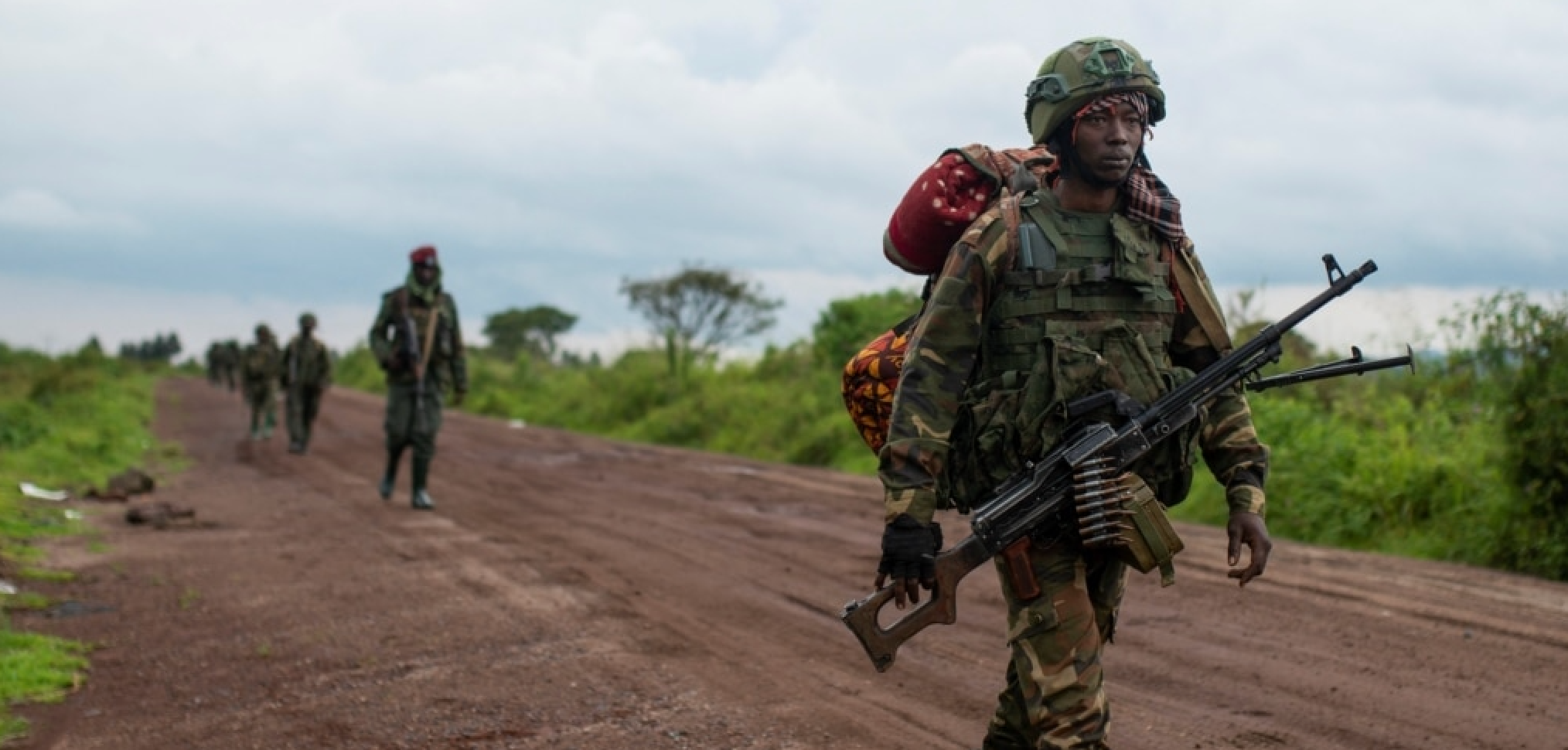 Mass graves found in east Congo village after M23 rebel retreat, HRW says
PHOTO CAPTION: Illustrative photo — Congolese M23 rebels are seen as they withdraw from the 3 antennes location in Kibumba, near Goma, North Kivu province of the Democratic Republic of Congo, Dec. 23, 2022.
(Reuters) - Democratic Republic of Congo's M23 rebels allegedly executed scores of villagers and militia members between November and April and buried their bodies in mass graves, Human Rights Watch (HRW) said on Wednesday, accusing Rwanda of backing the group.
The Tutsi-led M23 staged a major offensive in Congo's restive east last year, triggering an armed response from local and regional forces. Hundreds of thousands have fled fighting near the borders with Rwanda and Uganda.
Last year, the United Nations accused the group of executing at least 131 people in November in retaliation for clashes between M23 and rival armed groups. The U.N.'s human rights office then later said that 171 civilians were executed in the last ten days of November.
In April and May, after the group withdrew from Kishishe, HRW used photos, videos, testimonies and satellite images to establish the presence of 14 mass graves in the village.
The findings appear to be only a few of the total burial sights, it said in a report on Wednesday, calling for proper exhumations and investigations into the killings.
The M23 denied the allegations in a statement and accused the watchdog of seeking to tarnish its image.
HRW also reiterated accusations by Congo, U.N. experts, the U.S. and other countries that Rwanda is backing the group.
It said Rwandan officials assisting the rebels were complicit of war crimes, and called on the U.N. Security Council to add them and M23 leaders to its sanctions list.
Rwanda has consistently denied the accusations, which have spurred a diplomatic spat with Congo.
"Rwanda is not going to be intimidated by these campaigns of disinformation and distractions from ongoing regional peace efforts," government spokesperson Yolande Makolo said in response to the report.
Formed in 2012, the M23 staged its first major comeback in March last year since being pushed back in 2013.
Congo and Rwanda have both taken part in talks mediated by other African leaders to try to resolve the resurgent conflict. Ceasefires have been agreed and a regional force was announced in April to fight militia groups, but fighting has continued.
(Reporting by Sonia Rolley; Additional reporting by Philbert Girinema in Kigali; Editing by Sofia Christensen, Alexandra Hudson)
MORE FROM THE
OAF NATION NEWSROOM