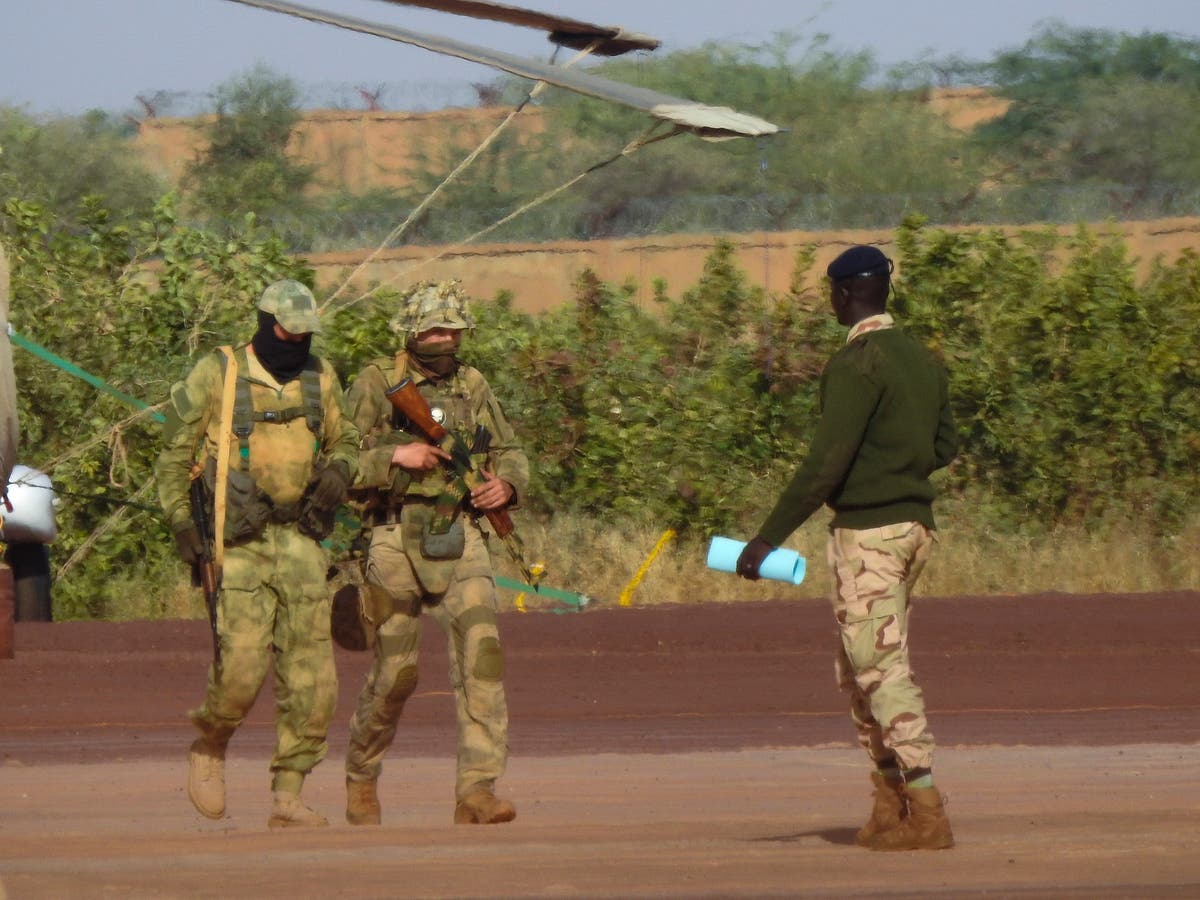 Mali's troops, foreign partners target women to "spread terror", UN report says
PHOTO CAPTION: Russian Private Military Contractors (PMCs) are seen in northern Mali, not date given. (French Army handout photo)
By Michelle Nichols

UNITED NATIONS (Reuters) - Mali's troops and its foreign security partners, believed to be Russia's Wagner mercenaries, are using violence against women and other "grave human rights abuses" to spread terror, U.N. sanctions monitors said in a report seen by Reuters on Monday.

The monitors also warned in their report to the U.N Security Council that the sexual violence by Mali's troops and their foreign security partners is "systematic." They said the foreign partners were "presumed to be elements of the Wagner Group."

Mali has long been battling an Islamist insurgency and the West African country's junta, which seized power in coups in 2020 and 2021, teamed up with Russia's Wagner mercenary group in 2021. There are about 1,000 Wagner fighters in Mali.


Western countries have long raised concerns over Wagner's activities in Mali. The United States has imposed sanctions on Wagner and Malian officials and repeatedly warned of what it says are Wagner's destabilizing activities.

"The Panel believes that violence against women, and other forms of grave abuses of human rights and international humanitarian law are being used, specifically by the foreign security partners, to spread terror among populations," wrote the U.N. sanctions monitors, known as a panel of experts.

"These practices potentially create a fear of reprisals, which acts as a deterrent for communities and armed groups who would otherwise seek to threaten the foreign security partners or harm them," they said.


'THE WHITES'

The Wagner group could not immediately be reached for comment. Wagner chief Yevgeny Prigozhin led a short mutiny against the Russian defence establishment in late June.

The U.N. Human Rights Office in May accused Malian troops and "armed white men" of likely executing at least 500 people, and sexually assaulting or torturing dozens of others during a five-day operation in central Mali last year. Russia said the operation "contributed to peace and tranquility".

"Elements of the foreign security partners are usually referred to in interviews with survivors of their operations as 'The Whites/Les Blancs'," the sanctions monitors wrote in their annual report, which covered the period from Aug. 3, 2022 to June 23 this year.

The monitors visited Moscow in March and wrote that Russian officials confirmed the presence of the Wagner group in Mali as private contractors and the presence of Russian military instructors, based at the airport in the capital Bamako, "who do not participate in operations."

They said Mali's authorities have not allowed them to visit the country but that they have "maintained the highest achievable standard of proof."

The U.N. Security Council unanimously voted on June 30 to end a decade-long peacekeeping mission in Mali after the junta abruptly asked the 13,000-strong force to leave - a move the United States said was engineered by the Wagner Group.



(Reporting by Michelle Nichols; Editing by Michael Perry)
MORE FROM THE
OAF NATION NEWSROOM