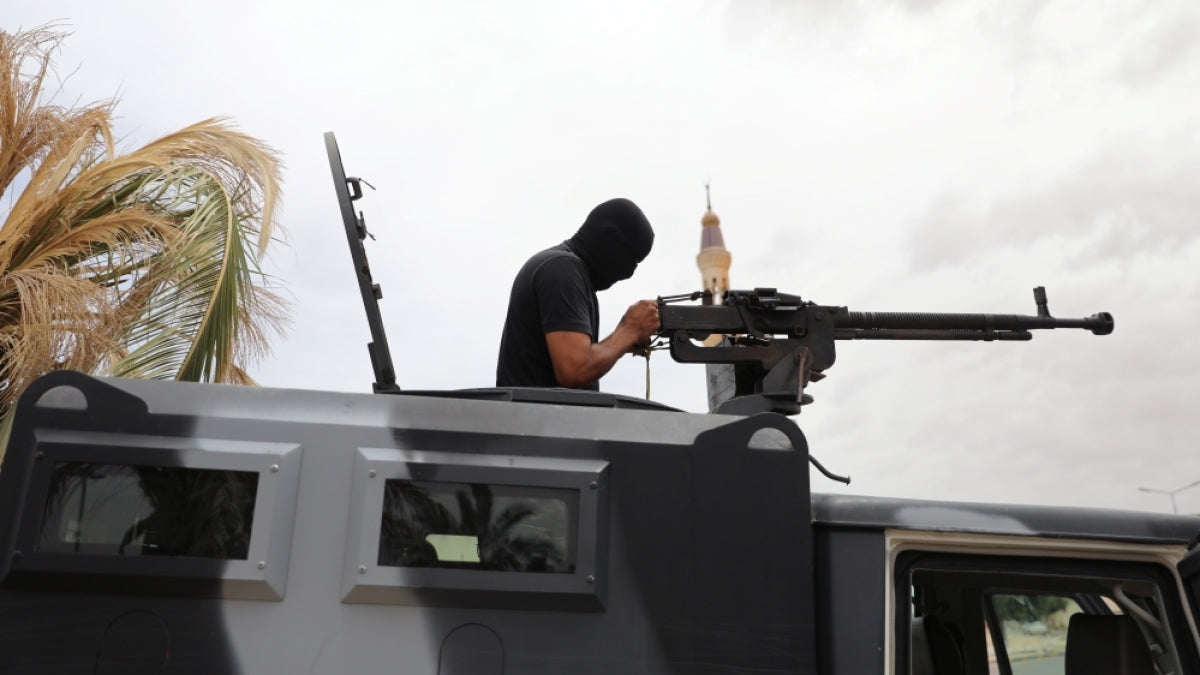 Libya govt says it conducted air strikes in western areas
PHOTO CAPTION: A member of security forces loyal to Libya's government checks his weapon during a security deployment in Tarhuna city, undated photo. (Reuters photo by Ismail Zitouny via Al Jazeera)
TRIPOLI (Reuters) - Libya's Government of National Unity (GNU) said it had conducted air strikes against smuggling networks on Thursday, with blasts hitting awestern city that is home to armed factions that have backed a rival administration.
Three residents of Zawiya, just west of Tripoli, said they had heard explosions on Thursday with one also hearing gunfire. The city has been the site of sporadic clashes this year between factions that back and oppose the GNU.
While the Tripoli-based government has no known air power of its own, allied Turkish military forces have previously deployed drones in western Libya.
The GNU said "our national air force" had targeted what it called criminal gangs involved in trafficking fuel, drugs and people in western coastal areas.
Libya has had little stability since the 2011 NATO-backed uprising against Muammar Gaddafi and it split in 2014 between rival eastern and western factions though there has been no major warfare since a 2020 ceasefire.
The GNU was created through a U.N.-backed process in 2021 to unify Libya's divided institutions and oversee an election planned for that year.
However, the vote was never held amid disputes over the rules and the eastern-based parliament said the GNU's term had expired and appointed an alternative government.
Most western armed factions continued to back the GNU, as did Turkey which had helped the Tripoli government fight off an eastern assault in early 2020.
However, some factions in the west oppose the GNU and last summer there were clashes in Tripoli between the two sides as the prime minister designated by the parliament in eastern Libya attempted to enter the capital.
The parliament-backed administration on Thursday condemned what it called indiscriminate drone strikes in several sites in Zawiya and another port, Maya, which it said had injured several personnel affiliated with the ministry.
(Reporting by Reuters Libya newsroom, writing by Angus McDowall; Editing by Alex Richardson and Nick Macfie)
MORE FROM THE
OAF NATION NEWSROOM