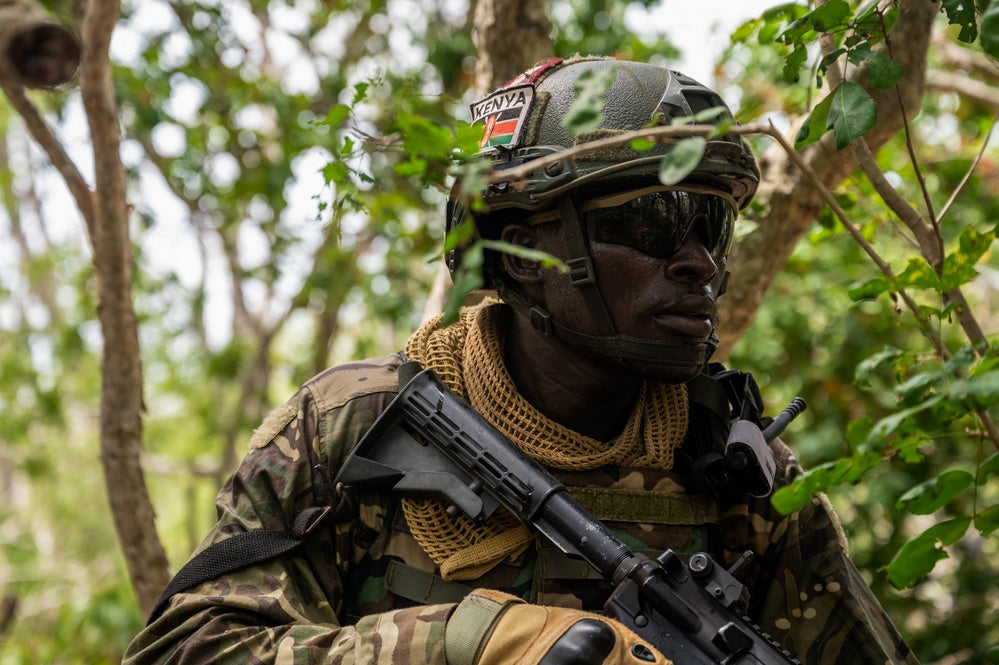 Kenya pledges security boost amid mall massacre anniversary
PHOTO CAPTION: Representational photo via U.S. Defense Visual Information Distribution Service
By Duncan Miriri

NAIROBI (Reuters) - Kenya pledged on Thursday to reinforce security measures against Somali militants as it commemorated a deadly mall attack which security analysts say led to improvements in the country's readiness to counter threats.

A decade after 67 people were killed during an attack by gunmen from Somalia's al Shabaab group at the upscale Westgate Mall in Nairobi and a subsequent four-day siege by security forces, militants from the group are still launching sporadic attacks on Kenyan soil.

"Our end goal is to sustain the highest level of surveillance along our borders and covert/overt security operations across the country, and neutralise the enemy before he strikes," Raymond Omollo, a senior interior ministry official, said in a statement marking the anniversary.

Government officials laid white and red roses outside the main entrance to the mall, where affluent Kenyans and expatriates can find the latest fashion, electronics and fine dining.


Among those attending the ceremony was survivor Richard Maige, a gardener at the mall, who dived into a culvert at the first sound of gunshots before using his knowledge of the facility to escape to safety.

"It is only God who saved me from the attack. A lot of my colleagues who were here died or were injured," he said.

The attack was in retaliation for Kenya sending its troops into Somalia in 2011 to battle al Shabaab militants.

Kenyan security forces were widely criticised by the public and local media at the time for their chaotic, uncoordinated response to the attack.

After the siege, Kenya worked to improve its security agencies' coordination and readiness to respond to emergencies.

"You could see that the response to the Dusit attack in 2019 was much more efficient than the response to the Westgate attack," said Nicolas Delaunay, project director for East and Southern Africa at International Crisis Group, a think-tank.

He was referring to an attack on the Dusit hotel and office complex in Nairobi in which at least 21 people were killed. Kenyan security forces were praised for ending that siege in less than a day.

Another 20 people have been killed this year in the coastal county of Lamu, which borders Somalia, in a string of attacks blamed on al Shabaab.

The government has also been deploying the military and other security forces to fight cattle rustlers and armed bandits in several counties in East Africa's Rift Valley.



(Reporting by Duncan Miriri; Editing by Estelle Shirbon and Emelia Sithole-Matarise)
MORE FROM THE
OAF NATION NEWSROOM