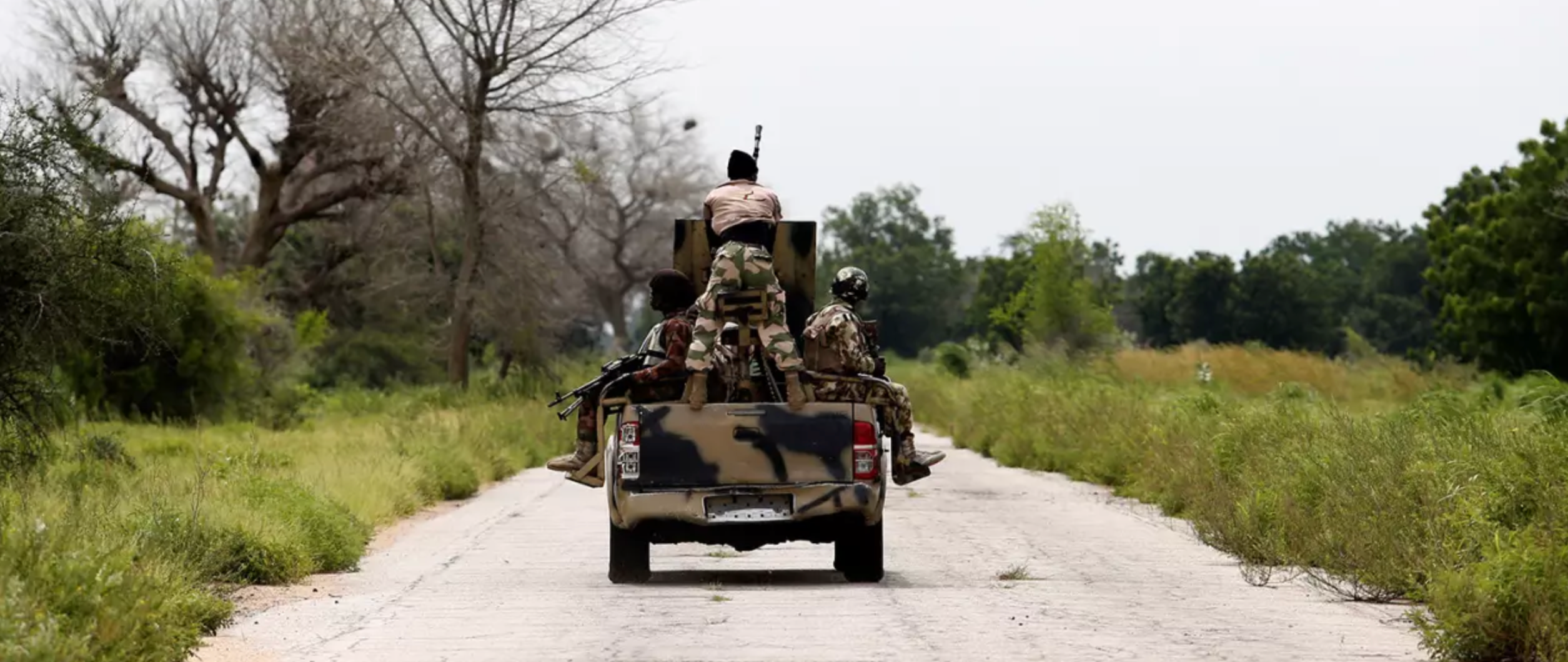 Islamist militants behead at least 10 farmers in Nigeria's Borno state, residents say
PHOTO CAPTION: Illustrative photo by Reuters
MAIDUGURI, Nigeria (Reuters) - Islamist militants have beheaded at least 10 farmers in Nigeria's northern state of Borno after attacking their farms, residents said on Monday.

Last week, militants killed at least 25 people and wounded others in attacks on two villages in Borno state, a hotbed for insurgency and the center of a more than a decade-long insurgency in Nigeria that has spilled into neighbouring Chad and Cameroon.

Abubakar Masta, a farmer who escaped, said the assailants attacked their farms in Kawuri village of Konduga local government area of Borno State on Monday around 08:30 a.m. (0730 GMT), on motorbikes, carrying rifles.

"I saw 10 corpses of my friends who were slaughtered," Abubakar said, as security officials were recovering the bodies.

Residents said suspected Islamist group Boko Haram was behind the attack.


The Islamic State of West Africa (ISWAP), a regional affiliate of the Islamic state, is also active in Borno state.

The militants have been killing farmers, residents said, disrupting farming villages, which could lead to increases in food prices for a country already struggling with double-digit inflation.

A police spokesperson did not immediately respond to calls to confirm the deaths of the farmers.

One resident, Alkali Mommodu, said he helped the military in its response and recovered 10 bodies.



(Reporting by Ahmed Kingimi; Writing by Chijioke Ohuocha; editing by Grant McCool)
MORE FROM THE
OAF NATION NEWSROOM