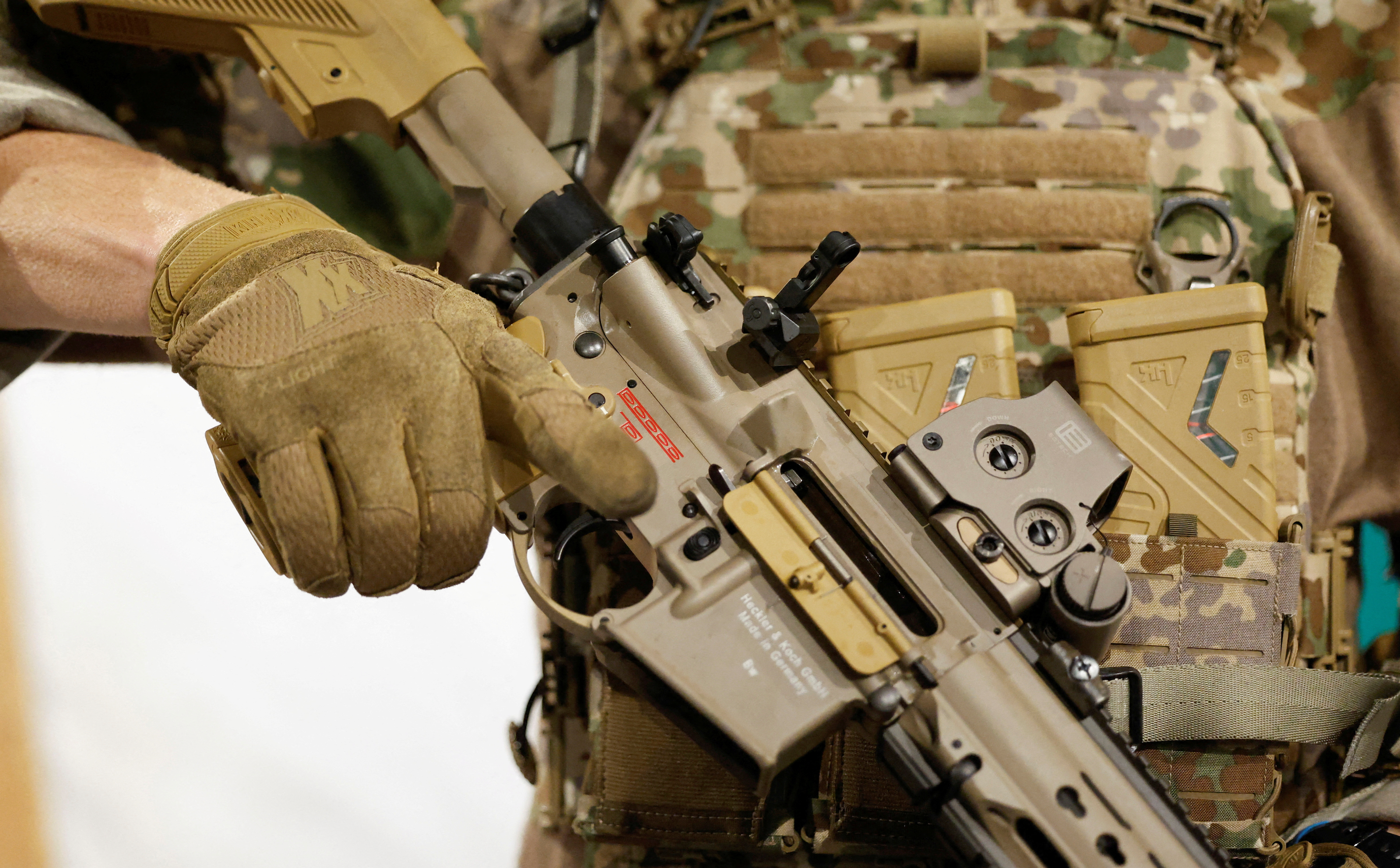 Germany arrests military officer suspected of spying for Russia
PHOTO CAPTION: Representational photo — A German Bundeswehr soldier holds a Heckler & Koch assault rifle G95/HK416 during a training exercise in Calw, Germany, October 24, 2022. REUTERS/Heiko Becker/File Photo
BERLIN (Reuters) -German prosecutors have arrested an officer of the military procurement agency on suspicion of passing secret information to Russian intelligence, the federal prosecutor's office said.

The German national, whom the prosecutor's office identified only as Thomas H., repeatedly approached Russia's consulate in Bonn and embassy in Berlin from May on his own initiative and offered his cooperation, the office said.

"The Federal Prosecutor has arrested a German officer on suspicion of working for a foreign secret service," wrote Justice Minister Marco Buschmann on social media platform X. "Vigilance is the order of the day."


Germany, one of the largest providers of military hardware to Ukraine, is a major target of Russian spying operations, which have grown in scale since Russia's 2022 invasion of Ukraine, authorities have warned.

On one occasion, the man handed over information obtained during the course of his work with the intention that it be passed to a Russian intelligence service, the federal prosecutor's office said.

He was arrested in Koblenz, the procurement agency's seat in western Germany, and his home and workplace were searched, it added. A judge remanded him in custody on Wednesday.

The prosecutor's office gave no further details. Germany's Defence Ministry declined to comment on the case.

Almost 12,000 people work for the procurement agency, among them some 1,800 soldiers. In 2021, the agency struck deals for the purchase of Bundeswehr weapons and equipment with a total volume of 17.6 billion euros.

In December, authorities arrested a German Foreign Intelligence Service (BND) employee they suspected of spying for Russia.

(Reporting by Maria Sheahan and Sabine Siebold, writing by Thomas Escritt, Editing by Rachel More, Bernadette Baum, Nick Macfie and Gareth Jones)
MORE FROM THE
OAF NATION NEWSROOM