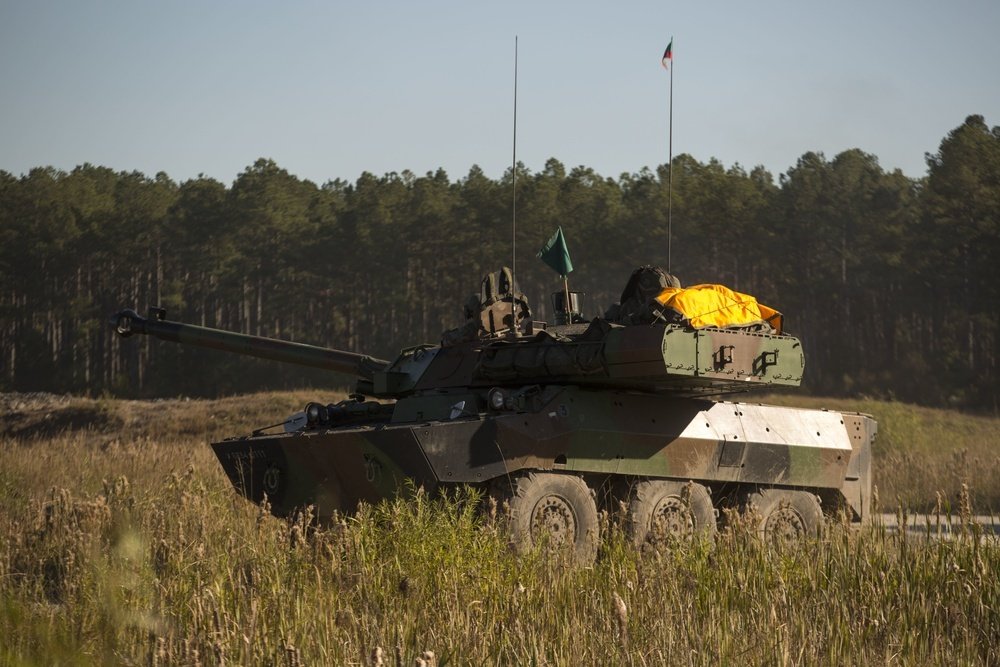 France to send Ukraine fighting vehicles, Kyiv asks allies for more tanks
PARIS (Reuters) -French President Emmanuel Macron told Ukrainian leader Volodymyr Zelenskiy his government would send light AMX-10 RC armoured combat vehicles to help in the war against Russia, a French official said on Wednesday after a phone call between them.
"This is the first time that Western-made armoured vehicles are being delivered in support of the Ukrainian army," the official said.
Speaking to reporters, the official did not give any details about the volume or timing of the planned shipments but said talks would continue regarding the potential delivery of other vehicle types.
Zelenskiy thanked Macron for the announcement and said it showed the need for others to provide heavier weapons.
"This is something that sends a clear signal to all our partners - there is no rational reason why Ukraine has not yet been supplied with western tanks," he said in a video address.
"We must put an end to the Russian aggression this year," he said, adding that "modern Western armoured vehicles and Western-type tanks" were major assets that Ukraine needed.
In a statement posted on Telegram, Zelenskiy said the two leaders had "agreed on further cooperation to significantly strengthen our air defence and other defence capabilities". He did not give further details.
France last year supplied several Caesar howitzers to Ukraine. Macron in October also said Paris would provide air defence weapons as Russia intensified missile strikes on critical infrastructure.
The French-made AMX-10 is an armed reconnaissance vehicle with high mobility, which carries four people, according to the French armed forces ministry website.
Zelenskiy has repeatedly asked Western allies for heavier fighting vehicles such as the German-made Leopard tanks.
(Reporting by Elizabeth Pineau and David Ljunggren; writing by Tassilo Hummel and Andrew Cawthorne; editing by Angus MacSwan and Grant McCool)
MORE FROM THE
OAF NATION NEWSROOM