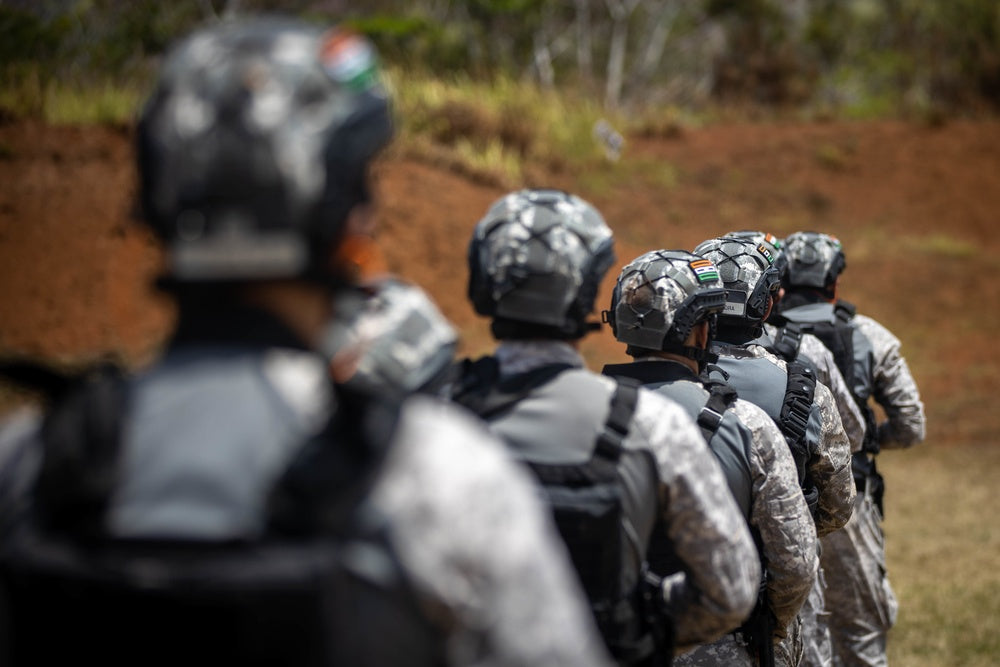 Five Indian soldiers killed in operation against Kashmir militants
Representational photo: Indian Marine Commandos conduct live-fire lateral drills during the Rim of the Pacific (RIMPAC) joint drill, June 30, 2022. (U.S. Marine Corps photo by Lance Cpl. Haley Fourmet Gustavsen via U.S. Defense Visual Information Distribution Service)
(Reuters) -Five Indian Army soldiers were killed and one wounded during an operation against militants in Kashmir on Friday, the army said.
Indian defence forces have launched several operations in the Rajouri sector of the Himalayan region since unidentified attackers opened fire on an Indian Army vehicle last month.
A military search team came across a group of militants in an area which is "thickly vegetated with rocky and steep cliffs" on Friday morning, the army said in a statement.
"The terrorists triggered an explosive device in retaliation," the army said.
Two soldiers died in the attack and another three succumbed to their injuries later in the day, it added.
Kashmir is claimed in full but ruled in part by nuclear-armed neighbours India and Pakistan.
New Delhi has accused Pakistan of stoking a decades-long insurgency in Kashmir. Islamabad denies that, saying it only provides diplomatic and moral support for Kashmiris seeking self-determination.
(Reporting by Krishn Kaushik, writing by Sudipto Ganguly and Sakshi Dayal; Editing by Krishna N. Das and Andrew Heavens)
MORE FROM THE
OAF NATION NEWSROOM