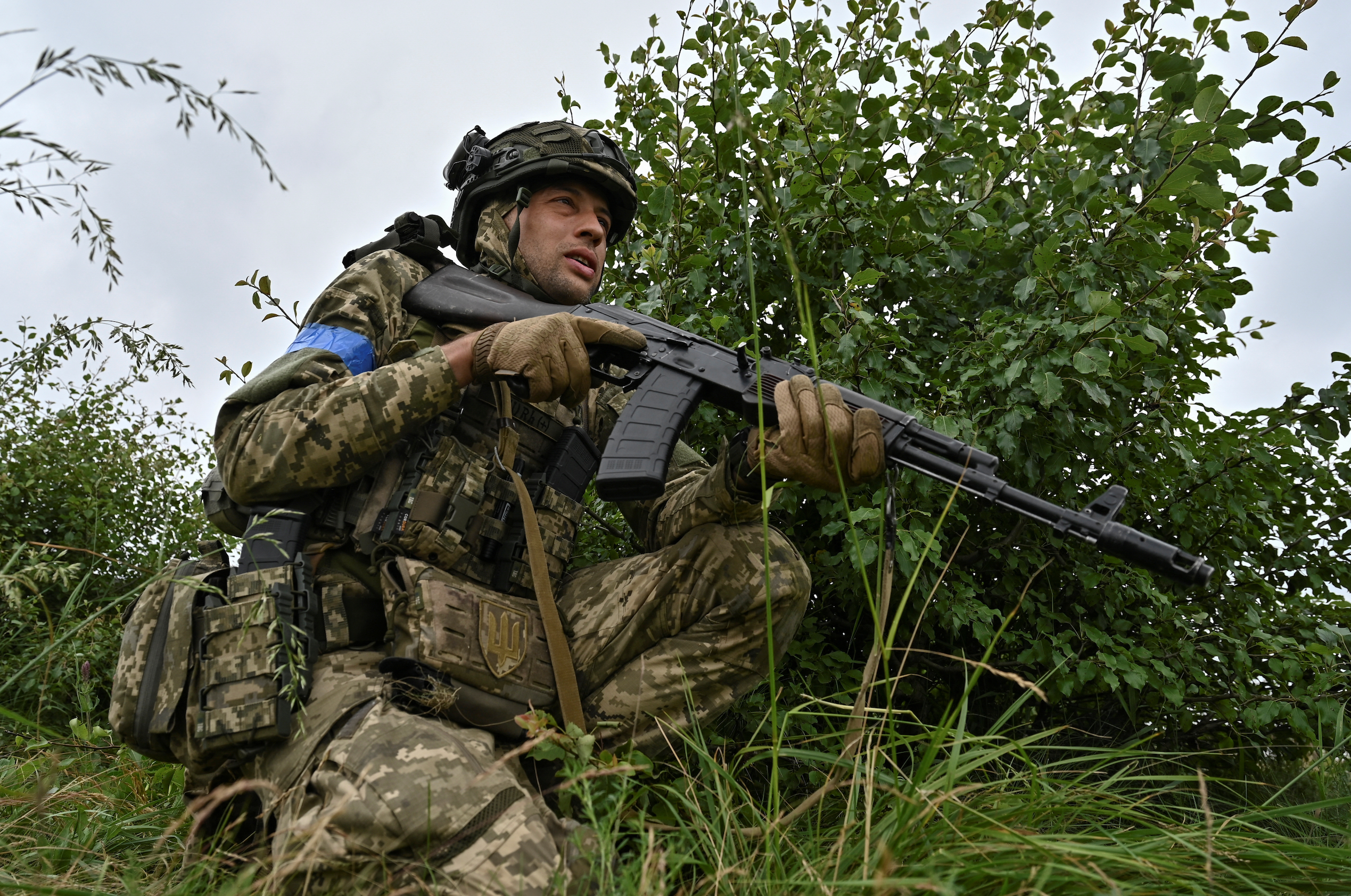 EU raises ceiling for Ukraine military aid fund by $3.8 billion
PHOTO CAPTION: A Ukrainian serviceman attends a military exercise at a training ground, amid Russia's attack on Ukraine, in Zaporizhzhia region, Ukraine June 15, 2023. REUTERS/Stringer/file photo
LUXEMBOURG (Reuters) - EU countries on Monday agreed to increase the maximum size of a fund used to finance military aid for Ukraine by 3.5 billion euros ($3.8 billion), raising its ceiling to over 12 billion euros.
EU sources last week said the bloc's top diplomat Josep Borrell had asked governments to raise the financial ceiling on the European Peace Facility (EPF), which has already allocated some 4.6 billion euros in military aid for Ukraine.
"Today's decision will again ensure that we have the funding to continue delivering concrete military support to our partners' armed forces," Borrell said in a statement.
"The facility has proven its worth. It has completely changed the way we support our partners on defence. It makes the EU and its partners stronger," he said .
The EPF, established in 2021, was conceived for the EU to help developing countries buy military equipment. But the 27-member union quickly decided to use it also to get weapons to Ukraine after Russia's invasion in February last year.
The fund is separate from the EU's budget, which is not allowed to finance military operations.
It allows EU countries that supply weapons and ammunition to Ukraine to claim back a portion of the cost. EU countries contribute to the fund according to the size of their economies.
($1 = 0.9183 euros)
(Reporting by Bart Meijer and Andrew Gray; Editing by Toby Chopra and Conor Humphries)
MORE FROM THE
OAF NATION NEWSROOM