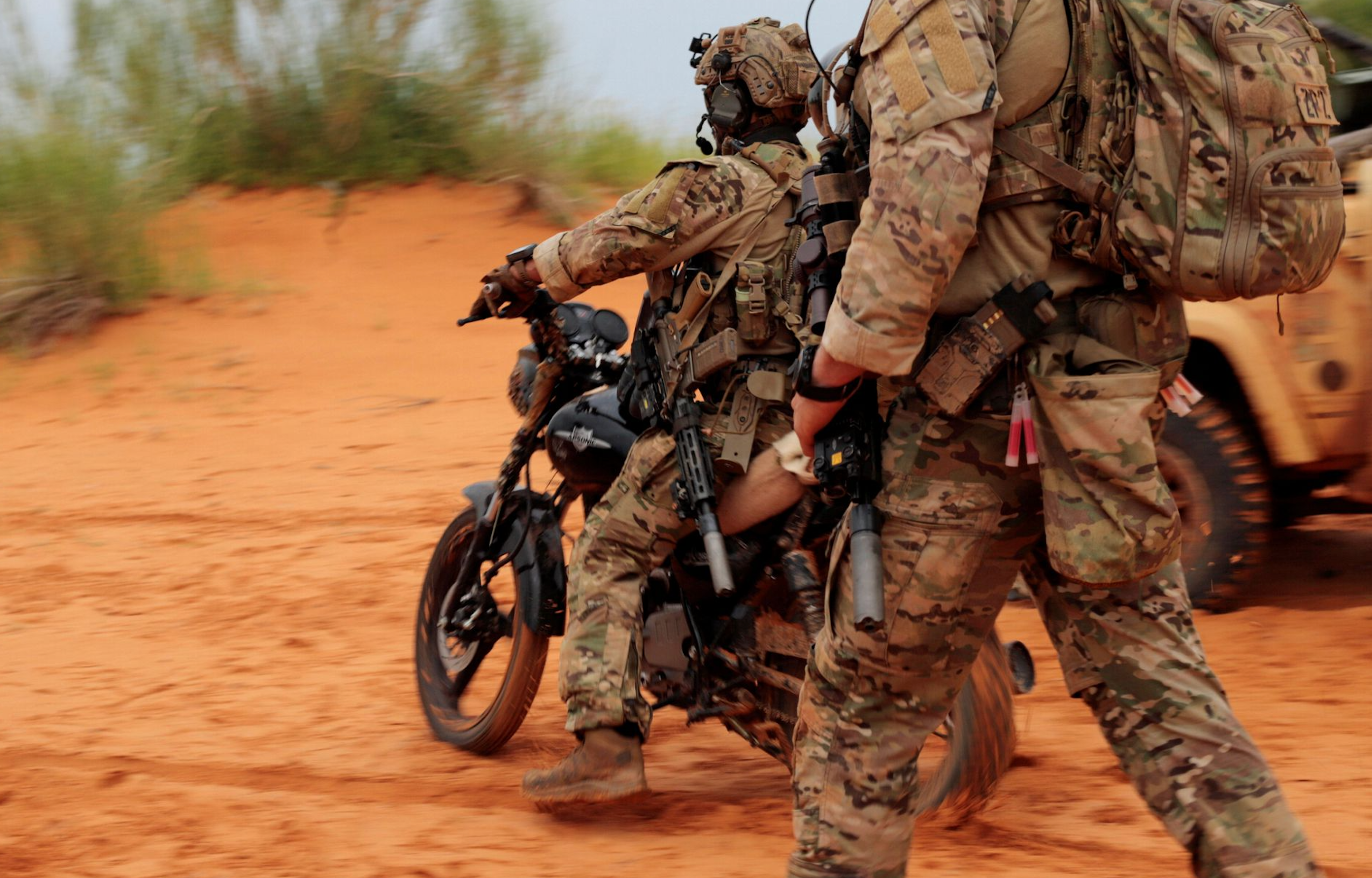 EU pulls Niger support amid coup, US says it may do same
PHOTO CAPTION: Illustrative photo — A soldier from the new Takuba force rides a motorbike during a patrol with Malian soldiers near Niger border in Dansongo Circle, Mali August 23, 2021. REUTERS/ Paul Lorgerie
BRUSSELS (Reuters) -The European Union has suspended its financial support and cooperation on security with Niger with immediate effect following the military coup there, the EU's senior diplomat said on Saturday.

The coup leaders declared General Abdourahamane Tiani as head of state on Friday, ousting President Mohamed Bazoum.

The EU, the United States and other countries have called for the unconditional release of Bazoum from detention and the restoration of democratic order in the country.

"In addition to the immediate cessation of budget support, all cooperation actions in the domain of security are suspended indefinitely with immediate effect," EU foreign policy chief Josep Borrell said in a statement.


Niger is a major recipient of Western aid and a key partner of the European Union in helping contain irregular migration from sub-Saharan Africa. The EU also has a small number of troops in Niger for a military training mission.

The EU allocated 503 million euros ($554 million) from its budget to improve governance, education and sustainable growth in Niger over 2021-2024, according to its website.

($1 = 0.9079 euros)

(Reporting by Kate Abnett, writing by Nellie Peyton; Editing by Angus MacSwan)
MORE FROM THE
OAF NATION NEWSROOM