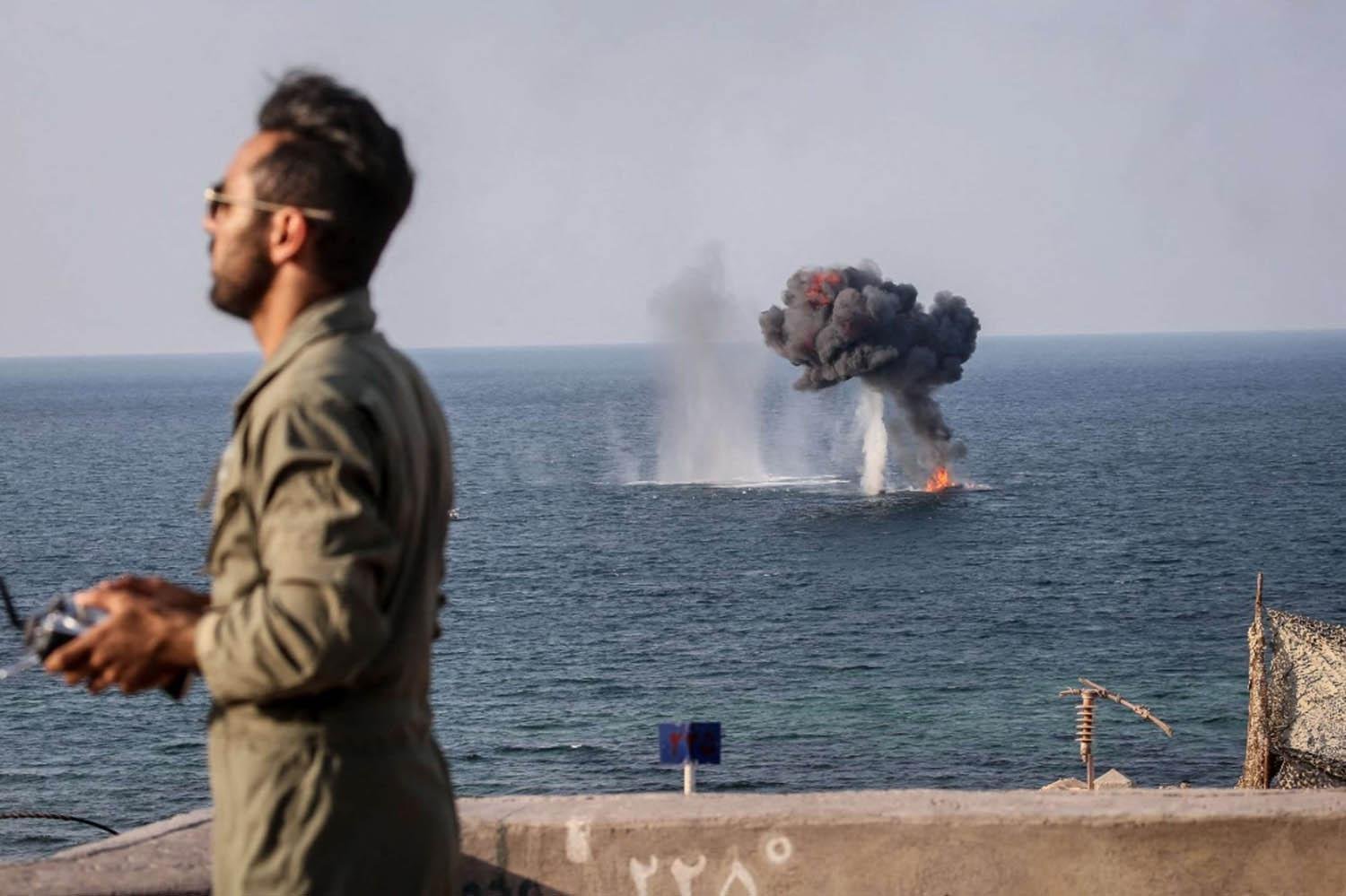 EU lawmakers want Iran's Revolutionary Guards branded as terror group
BRUSSELS (Reuters) - The European Parliament called on Wednesday for the EU to list Iran's Revolutionary Guards as a terrorist organisation, blaming the powerful force for the repression of protesters and the supply of drones to Russia.
Ties between the European Union (EU) member states and Tehran have deteriorated in recent months as efforts to revive nuclear talks have stalled. Tehran has detained several European nationals and the bloc has become increasingly critical of a continuing violent crackdown on protesters, including executions.
Widespread anti-government demonstrations erupted in Iran in September after the death of young Kurdish Iranian woman Mahsa Amini, who had been detained for allegedly flouting the strict dress code imposed on women.
In a text backed by an overwhelming majority of lawmakers, the European Parliament condemned "the brutal crackdown by Iran, including the Islamic Revolutionary Guard Corps (IRGC), on the demonstrations after the death of Mahsa Amini, following her violent arrest, abuse and ill-treatment by Iran's 'morality police'".
The text called for the EU and its member states to include the IRGC on the bloc's terrorist list "in the light of its terrorist activity, the repression of protesters and its supplying of drones to Russia".
The European Parliament has no power to compel the EU to add the IRGC to its list. But the text - contained in an amendment to a resolution, proposed by Polish conservative lawmaker Anna Fotyga - represented a clear political message to Tehran.
Designating the IRGC as a terrorist group would mean that it would be considered a criminal offence by the EU to belong to it, and any of its assets in the bloc would be frozen. It would also not be able to receive funds from EU citizens or businesses.
A total of 598 members of the parliament voted in favour of the amendment, while nine voted against and 31 abstained.
Brussels is discussing a fourth round of sanctions against Tehran and diplomatic sources have said members of the IRGC will be added to the EU's sanctions list next week.
But some member states have called for the bloc to go further and classify the IRGC as a whole as a terrorist organisation. Britain is expected to make such a decision in the coming weeks.
(Reporting by Andrew Gray; Editing by Alexandra Hudson)
MORE FROM THE
OAF NATION NEWSROOM