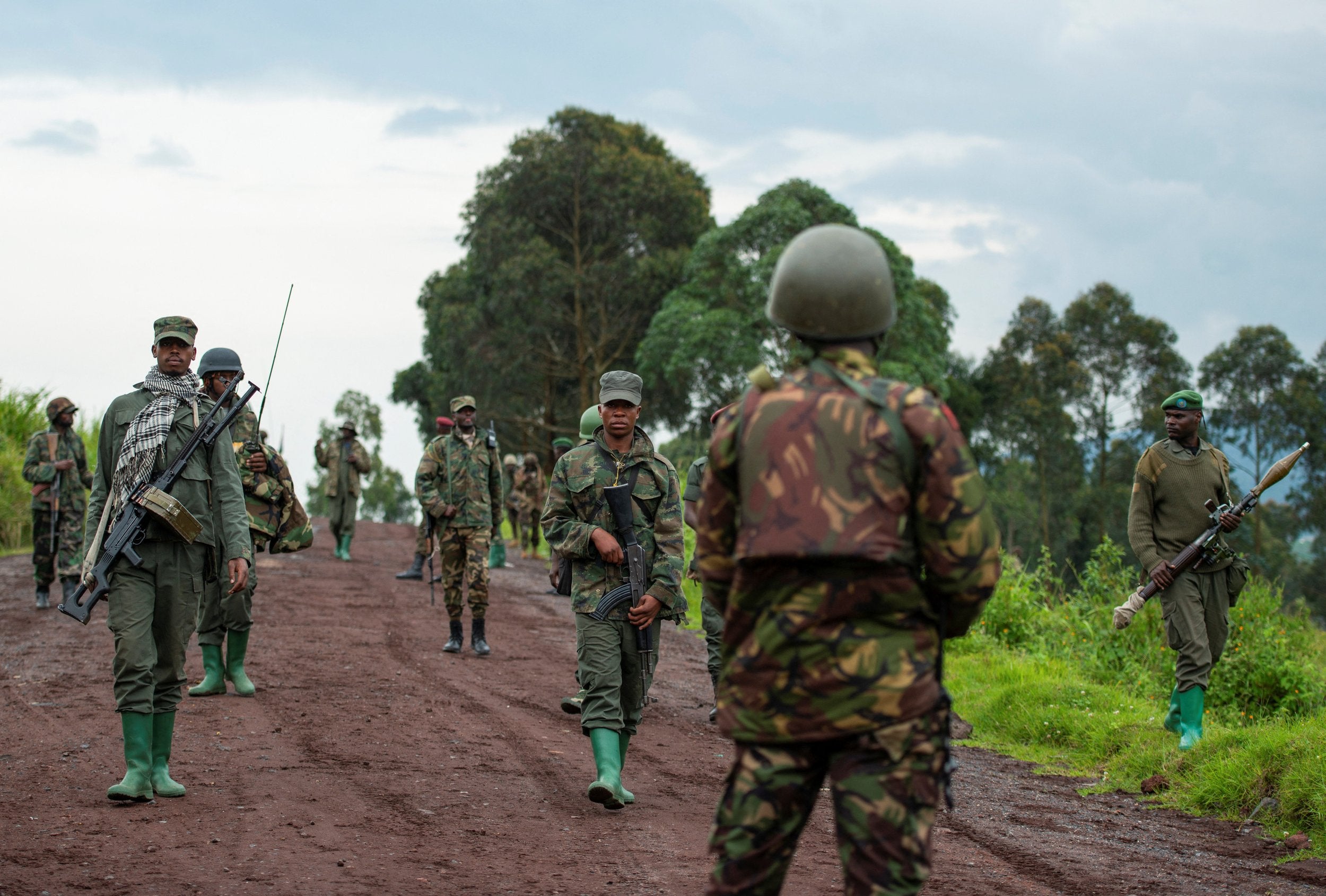 Congo M23 rebels hand back army base amid suspected ceasefire breaches elsewhere
GOMA, Democratic Republic of Congo (Reuters) - Congo's M23 rebel group on Friday began a phased withdrawal from an occupied army and U.N. base in eastern North Kivu province, part of a ceasefire brokered by regional leaders that analysts suspect is being breached in other parts of the country.
A ceremonial handover to East African Community (EAC) forces marked the start of the M23's departure from the strategic military town of Rumangabo, 40 km north of the regional capital Goma, which the rebels seized at the end of October.
"The takeover of Rumangabo signifies yet another critical milestone on the ongoing efforts to bring peace and stability in the east," EAC General Emmanuel Kapita said.
But doubts have been cast over the credibility of a similar handover ceremony in North Kivu's Kibumba area on Dec. 23.
U.N. intelligence analysts have since spotted suspected M23 movements in the area, which the rebels were meant to have left as part of a ceasefire agreed in November.
There are also signs the armed group has seized ground in other areas, raising uncertainty about the exact status of the conflict in North Kivu.
The M23 has denied reports of its failure to leave Kibumba and reiterated its commitment to the ceasefire.
"We want peace, we will work for peace," M23 leader Imani Nzenze said at Friday's ceremony. "The M23 has decided to officially hand over the Rumangabo military camp to the regional force."The Tutsi-led group launched a fresh offensive in Congo's mineral-rich east this year that displaced at least 450,000 people, despite army push-backs and regional efforts to resolve the conflict.
Congo, Western powers and U.N. experts accuse Rwanda of backing the group.
Rwanda firmly denies this. But the accusations stirred diplomatic tensions between the neighbours that have complicated peace negotiations.
Regional leaders brokered an agreement between warring parties in November meant to see the M23 withdraw from recently seized positions and allow displaced people to return to their homes.
(Reporting by Sonia Rolley and Djaffar Sabiti; Editing by Sofia Christensen)
MORE FROM THE
OAF NATION NEWSROOM