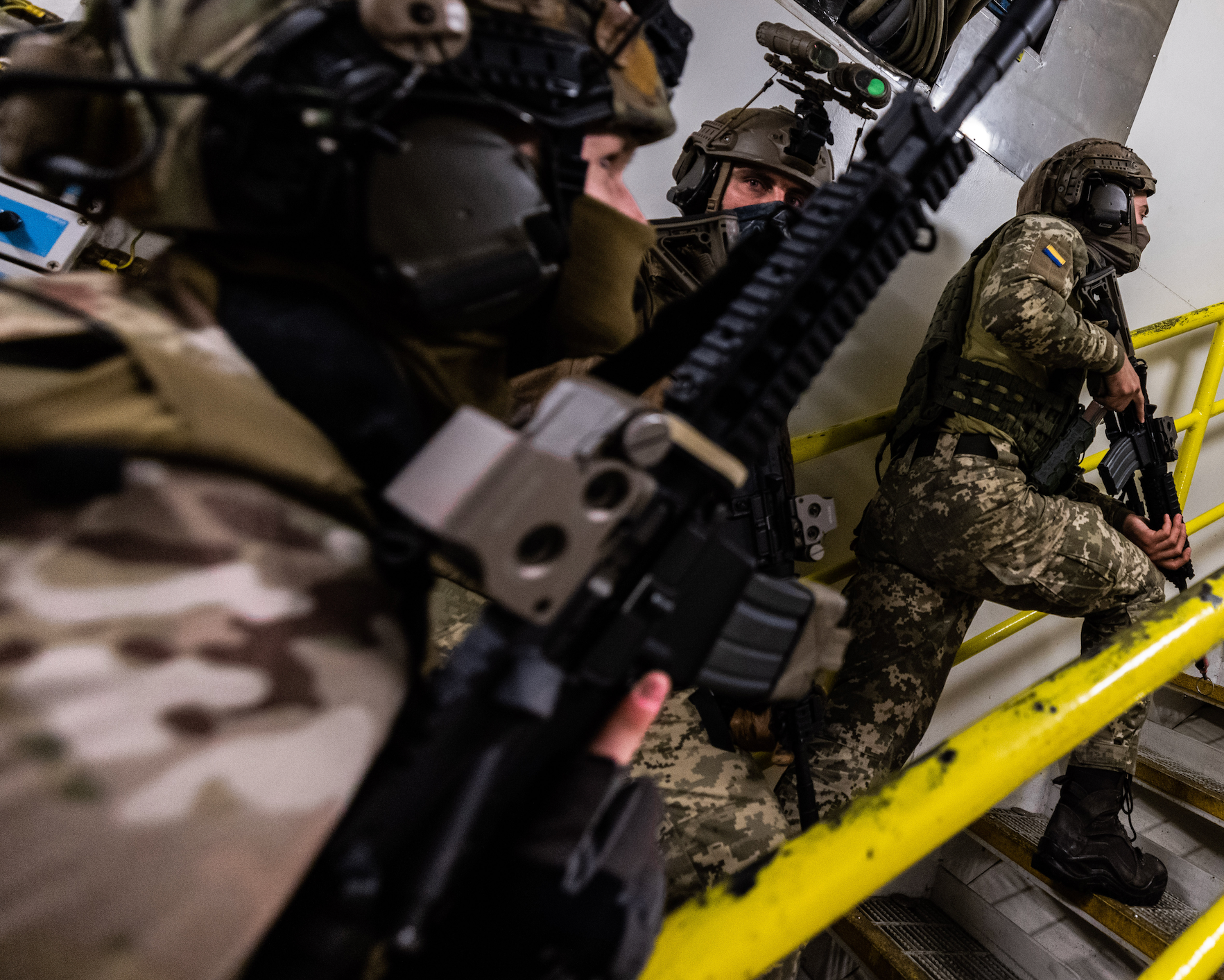 Britain says NATO should consider removing "MAP" hurdle to Ukraine's membership
PHOTO CAPTION: Operators from the Ukrainian Special Purpose Unit and United Kingdom Special Forces check a stairwell during a simulated assault on an oil rig during exercise Night Hawk 21 on Oct. 6, 2021. (NATO photo via Flickr)
LONDON (Reuters) - NATO should look at skipping the requirement for Ukraine's Membership Action Plan (MAP) as part of its pathway to joining the alliance, British defence minister Ben Wallace said on Thursday.
Any move to ditch or circumvent the MAP requirement for Ukraine, which is designed to help candidates meet certain political, economic and military criteria, could speed up its accession.
"I think we should absolutely look at skipping the Membership Action Plan," Wallace said at a joint press conference alongside his Canadian counterpart in London.
"But of course, we have to put some realism in this space that there are 31 members of NATO now and, you know, we have to all move together."
Wallace said he could not guarantee agreement on that step ahead of next month's NATO summit in Lithuania, but said it could be possible to remove other barriers to their membership.
(Reporting by Alistair Smout and Kylie MacLellan, writing by William James; Editing by Sachin Ravikumar)
MORE FROM THE
OAF NATION NEWSROOM