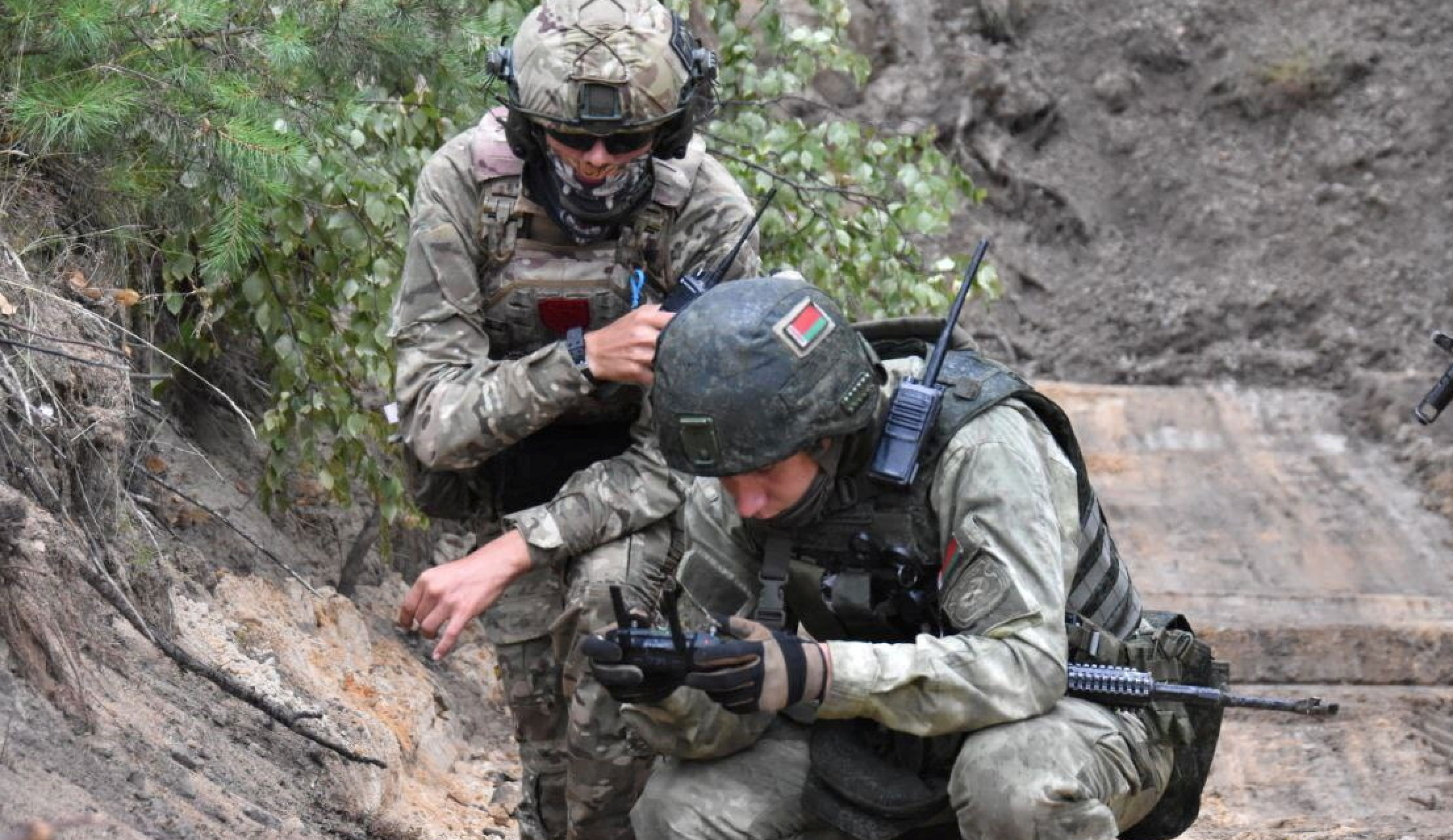 Belarus arming, training emergency ministry personnel
PHOTO CAPTION: A fighter from Russian Wagner mercenary group and a Belarusian service member take part in a joint training at the Brest military range outside Brest, Belarus, in this still image released July 20, 2023. Belarusian Defence Ministry/Handout via REUTERS
(Reuters) - The Belarusian ministry of emergency situations is completing the arming and military training of its personnel to be ready to aid the defence and internal ministries in the event of an armed conflict, the head of the emergency ministry said on Monday.

Emergency Minister Vadim Sinyavsky told state Belarus 1 television that employees will be ready to assist the ministries "in the event of an armed conflict or some kind of riots in which a significant number of personnel must be involved."

Belarusian President Alexander Lukashenko said earlier this year he wants "every man - and not only a man" to be able to at least handle weapons to respond to an act of aggression.

While not sending his own troops to Ukraine, Lukashenko allowed Moscow to use Belarusian territory to launch its full-scale invasion on Ukraine in February 2022.
Belarus and Russia have since held multiple joint military training exercises, and in June Lukashenko allowed his country to be used as a base for Moscow's nuclear weapons, a move broadly condemned by the West.

Lukashenko has also frequently met with Russian President Vladimir Putin, with the latest two-day trip of the Belarusian president to Moscow ending on Monday, where the two leaders talked about "strategic partnership."

Russia and Belarus are linked in a partnership called the "union state" in which Moscow is by far the dominant player.

The perception that Lukashenko, a pariah in the West, depends on Putin for his survival had fanned fears in Kyiv that Putin would pressure him to join a fresh ground offensive and open a new front in Russia's faltering invasion of Ukraine.



(Reporting by Lidia Kelly in Melbourne; Editing by Chris Reese)
MORE FROM THE
OAF NATION NEWSROOM