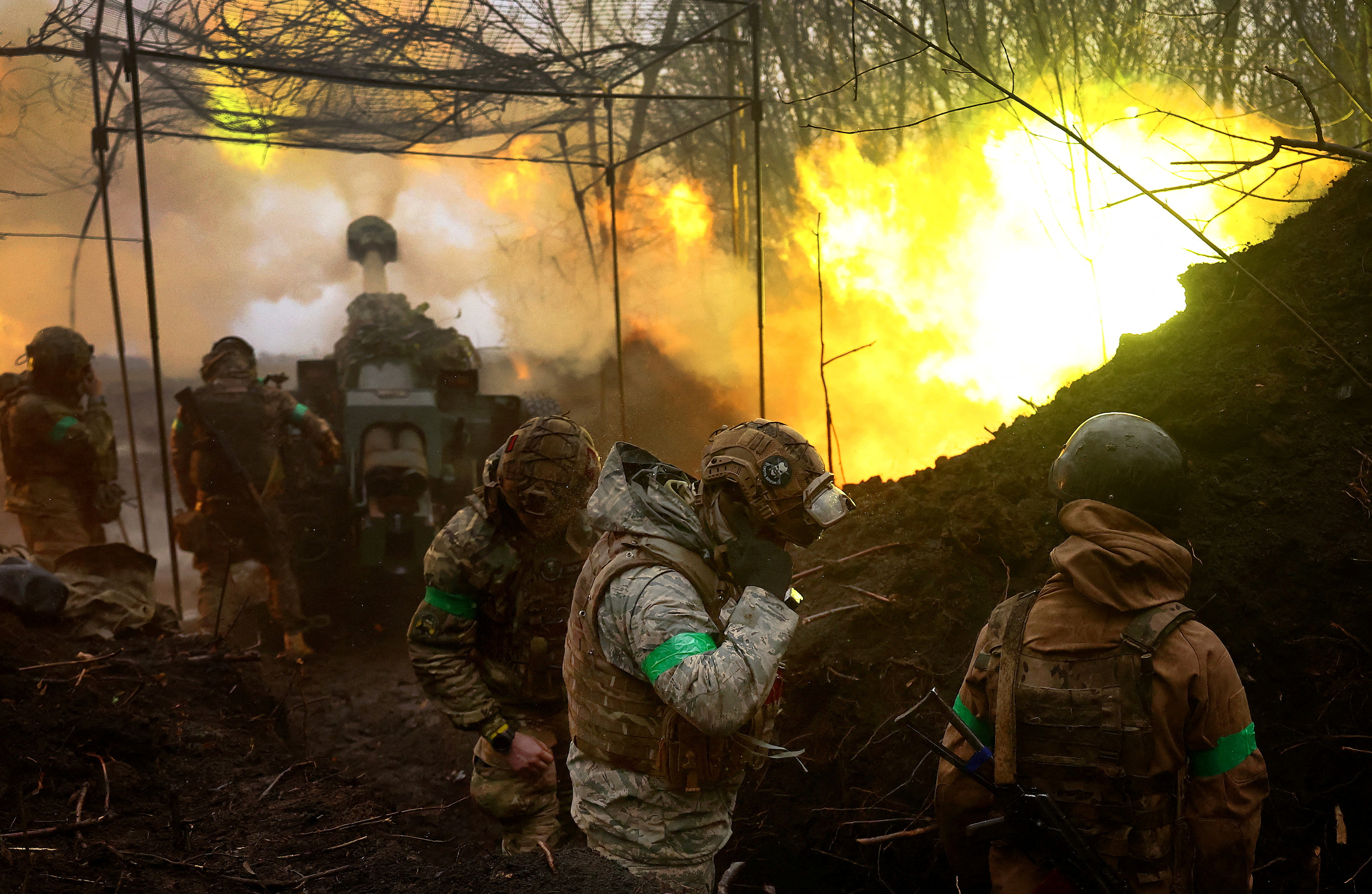 Ukraine forces pull back as Russia mounts "re-energized" Bakhmut assault, UK says
LONDON (Reuters) - Ukrainian troops have been forced to withdraw from some territory in the battlefield city of Bakhmut as Russia mounts a renewed assault there with intense artillery fire over the past two days, Britain said in an intelligence update on Friday.
"Russia has re-energised its assault on the Donetsk Oblast town of Bakhmut as forces of the Russian MoD and Wagner Group have improved co-operation," it said, referring to Russia's defence ministry and its main mercenary force.
"Ukrainian forces face significant resupply issues but have made orderly withdrawals from the positions they have been forced to concede," Britain's military said in a daily intelligence update.
Wagner has taken the lead on the Russian side in the months-long battle, deadliest of the war for troops on both sides, but the mercenary group's leader had complained of poor support for his forces from the regular military.
"The Ukrainian defence still holds the western districts of the town but has been subjected to particularly intense Russian artillery fire over the previous 48 hours," the British update said.
It said Wagner units were now focusing on advancing in the centre of Bakhmut, while Russian paratroopers were relieving them in attacks on the city's flanks.
Bakhmut, which held around 70,000 people before the war, has been Russia's main target in a massive winter offensive that has so far yielded scant gains despite infantry ground combat of an intensity unseen in Europe since World War Two.
Capturing the city would be Russia's first substantial victory in eight months. Moscow says it would open a route to capturing more territory in Ukraine's eastern Donbas region, a major war aim.
Ukraine, which is preparing for its own counteroffensive, had appeared likely to abandon Bakhmut at the end of February, but announced in March it would fight on there, saying Russia was taking higher casualties trying to storm it.
(Editing by Mark Potter)
MORE FROM THE
OAF NATION NEWSROOM