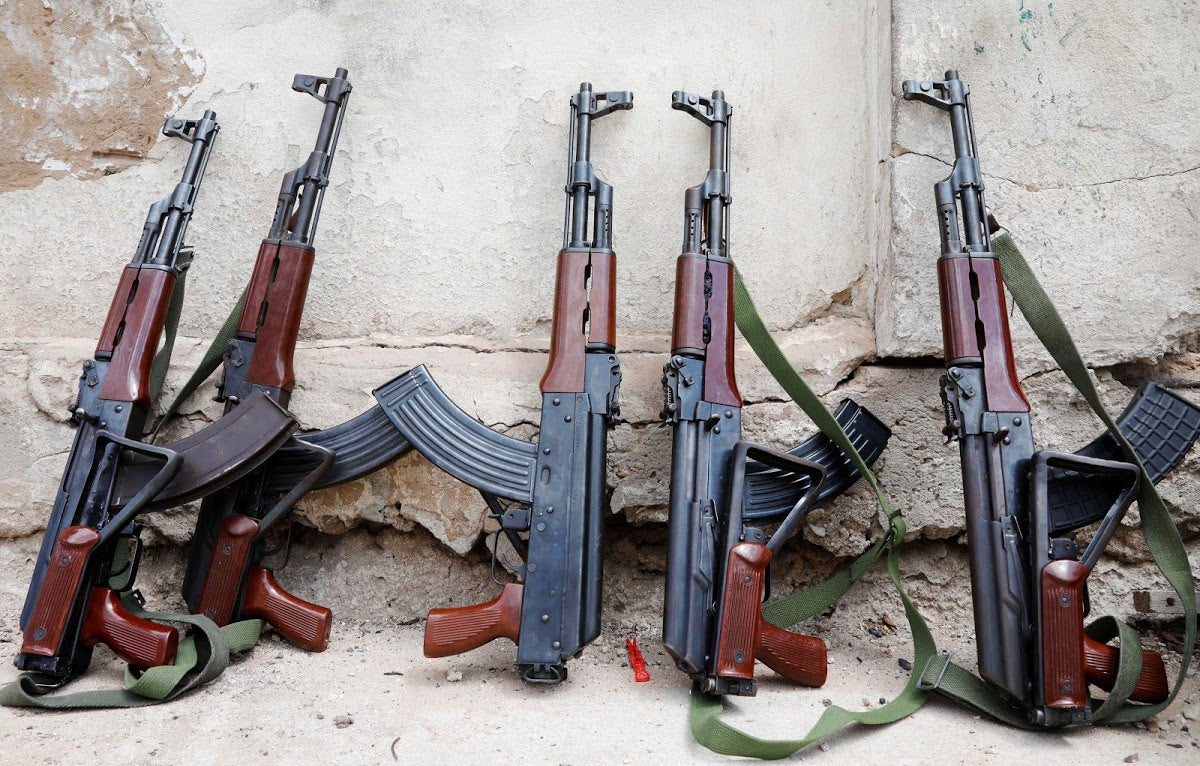 Armed factions in Somalia's Puntland agree ceasefire after deadly clashes
PHOTO CAPTION: Illustrative photo — Weapons looted from a military training camp are displayed during a Reuters interview in Mogadishu, Somalia April 25, 2018. REUTERS/Feisal Omar
By Abdiqani Hassan
BOSASO, Somalia (Reuters) - Armed factions in Somalia's semi-autonomous state of Puntland agreed a ceasefire on Wednesday, a local leader said, a day after at least 26 people were killed and 30 injured in clashes over proposed changes to the region's voting system.
Regional forces and fighters loyal to the opposition fought fierce street battles in Garowe, the Puntland capital, on Tuesday as the local parliament debated constitutional changes that include the introduction of one-man-one-vote elections.
A group of traditional elders said they helped negotiate a pause in the fighting on Wednesday. Local residents said the sound of gunfire had stopped, fighters had left the streets and shops re-opened.
"We talked to the two sides fighting in Garowe. They accepted the ceasefire and we separated the troops," Islaan Isse, traditional leader in Garowe, told a news conference.
Opposition groups in Puntland, which lies along the country's northeast Indian Ocean coast, accuse the region's leader Said Abdullahi Deni of seeking to extend his term in office beyond January next year, or help tip the ballot in his favour. Deni has not commented publicly on the allegations.
Somalia's President Hassan Sheikh Mohamud late on Tuesday called on both sides to silence their guns and return to the negotiating table.
(Reporting by Abdiqani Hassan and Abdi Sheikh; Writing by Hereward Holland; Editing by Christina Fincher)
MORE FROM THE
OAF NATION NEWSROOM