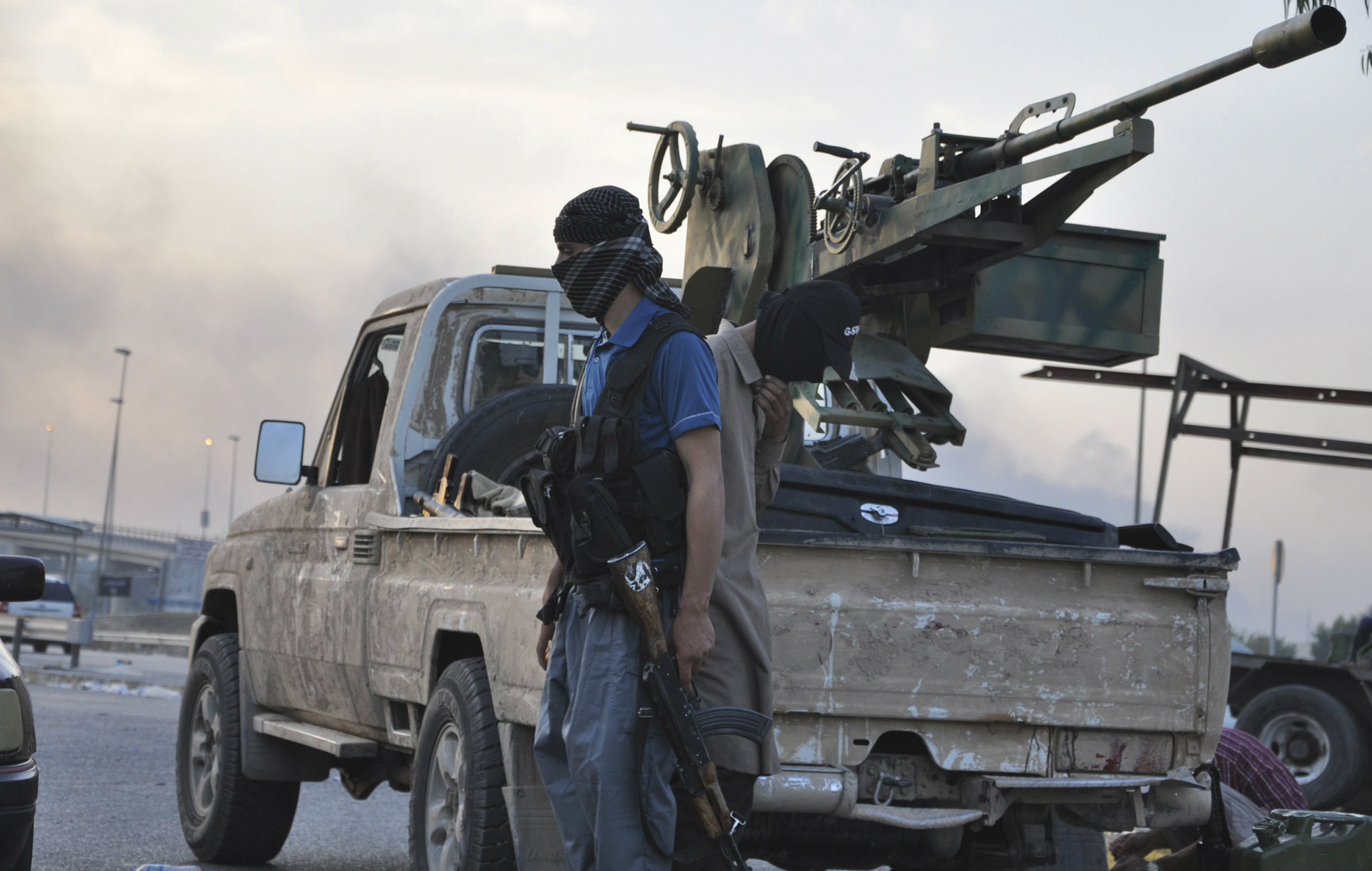 American families of Islamic State group victims sue cement maker Lafarge over Syria payments
PHOTO CAPTION: Illustrative photo — An Islamic State group fighter is seen in Syria in this undated photo. (Reuters/Stringer)
ZURICH (Reuters) -Relations of a U.S. aid worker and American soldiers - all killed or injured by Islamic State and Al-Nusra Front - have lodged a legal claim against cement maker Lafarge over payments the French company made to extremist groups.

Last year Lafarge became the first company in American history convicted of bribing a foreign terrorist organisation after it admitted paying the two groups to allow it to keep operating in Syria.

Lafarge, which was taken over by Swiss-listed Holcim in 2015, agreed to pay $778 million in forfeiture and fines as part of a plea agreement last October.

The French company paid nearly $6 million to IS and Al-Nusrah Front in Syria, the court document lodged on Thursday with the district court for the Eastern District of New York said.

"Defendants' payments aided the terrorist attacks that targeted plaintiffs and their family members," the document said.

As well as Lafarge SA, the defendants include its former Chairman Bruno Lafont and other executives in the claim which is seeking punitive damages and compensation.

"In accepting Lafarge's guilty plea last year, the court found its crime impacted the victims of terrorist acts," the complaint document said.

"Just as Lafarge is guilty of a crime under the Anti-Terrorism Act, it is civilly liable under the same statute to the victims of its criminal conspiracy," it added.

Lafarge said on Friday it had not been served with the lawsuit and would therefore not comment on it.


The claimants include the families of U.S. journalists and military personnel killed or injured by Al-Nusrah Front and IS attacks in Syria, Iraq, and further afield.

They include the family of Kayla Mueller, an American aid worker who was raped and murdered, as well as the families of journalists Steven Sotloff and James Foley who were both beheaded by IS on camera in 2014.

The complaint also includes the families of 10 U.S. military personnel killed or injured by IS attacks in Syria and Iraq and Niger, and one American injured during an attack in Turkey.

"Lafarge's support for ISIS and ANF ran deep. It operated a lucrative cement plant in northern Syria, and it decided that bribing Syrian terrorists offered the best way to protect its profits from the plant," the court document said.

(Reporting by John Revill, Editing by Angus MacSwan)
MORE FROM THE
OAF NATION NEWSROOM