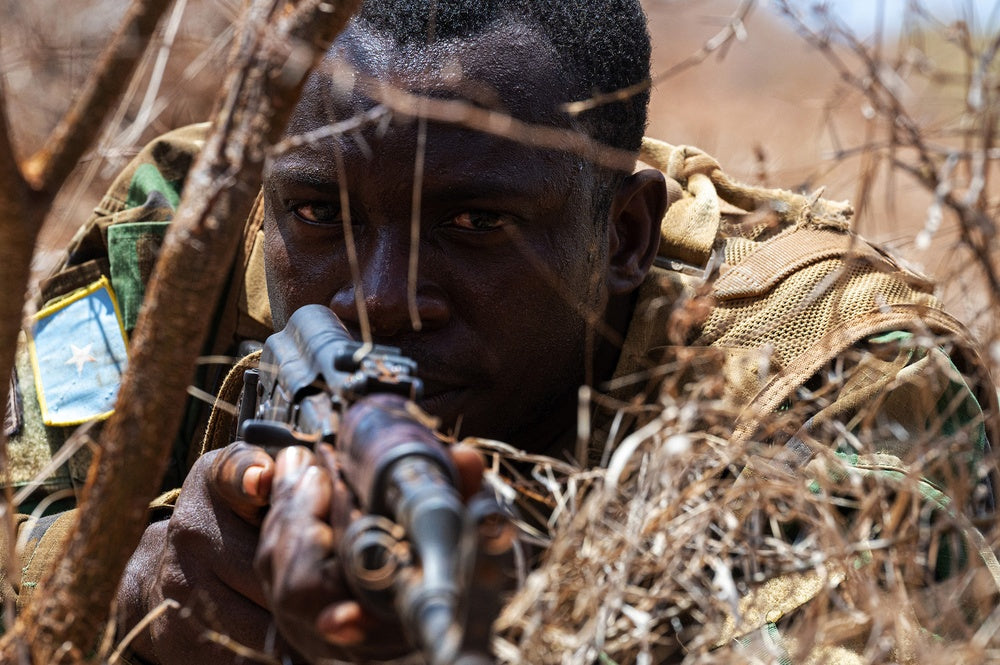 Al-Shabab counterattack inflicts losses on Somali troops
PHOTO CAPTION: A Somali soldier is seen during a joint exercise with U.S. troops in Somalia, March 31, 2021. (U.S. Air Force photo by Staff Sgt. Zoe Russell via U.S. Defense Visual Information Distribution Service)
MOGADISHU (Reuters) - An attack over the weekend by al Shabaab militants against Somali army troops waging an offensive against them left dozens of soldiers wounded and an unknown number killed, soldiers involved and hospital officials said.

The raid targeted troops in the town of Cowsweyne, which had been captured from the al Qaeda-linked militants days earlier as part of the largest offensive against al Shabaab in years.

The military campaign in the centre of the country began last year and has intensified in recent days, leading to the capture of the militants' stronghold of El Buur on Friday.


But the attack in Cowsweyne the following day highlighted the military's vulnerability to counter-attacks in areas where al Shabaab has long been entrenched.

Somalia's government has only said that the attack was foiled. Military spokespeople and the interior minister did not respond to requests for comment on Monday.

Two soldiers in Cowsweyne who said they were injured in the ensuing battle and sources at a military hospital said the army and the militants both suffered significant losses.

One of the soldiers, who gave his name as Isse, said at least 17 other soldiers were killed. Another soldier named Dahir said he was sure that "many" soldiers and militants were killed in the battle but could not say how many.

"At about 6 a.m., a car bomb went bang, and a hellish battle followed," said Dahir. "When we got reinforcements, fighting intensified and we beat the hell out of the terrorists."


Four sources at a military hospital said at least 50 wounded soldiers had been brought there for treatment. They asked not to be named because they were not authorised to speak to the media.

On Saturday, former Somali president, Sharif Sheikh Ahmed, said parliament should "carry out a serious investigation into the battle, in which we lost many soldiers, and hold the commanders responsible."

The capital Mogadishu's former deputy mayor, Ali Yare Ali, said around 130 soldiers had died, citing unnamed military officers at the scene.

Al Shabaab has killed tens of thousands since 2006 in its fight to overthrow Somalia's Western-backed central government and implement its interpretation of Islamic law.



(Reporting by Abdi Sheikh; Writing by Hereward Holland and George Obulutsa; Editing by Aaron Ross and Tomasz Janowski)
MORE FROM THE
OAF NATION NEWSROOM