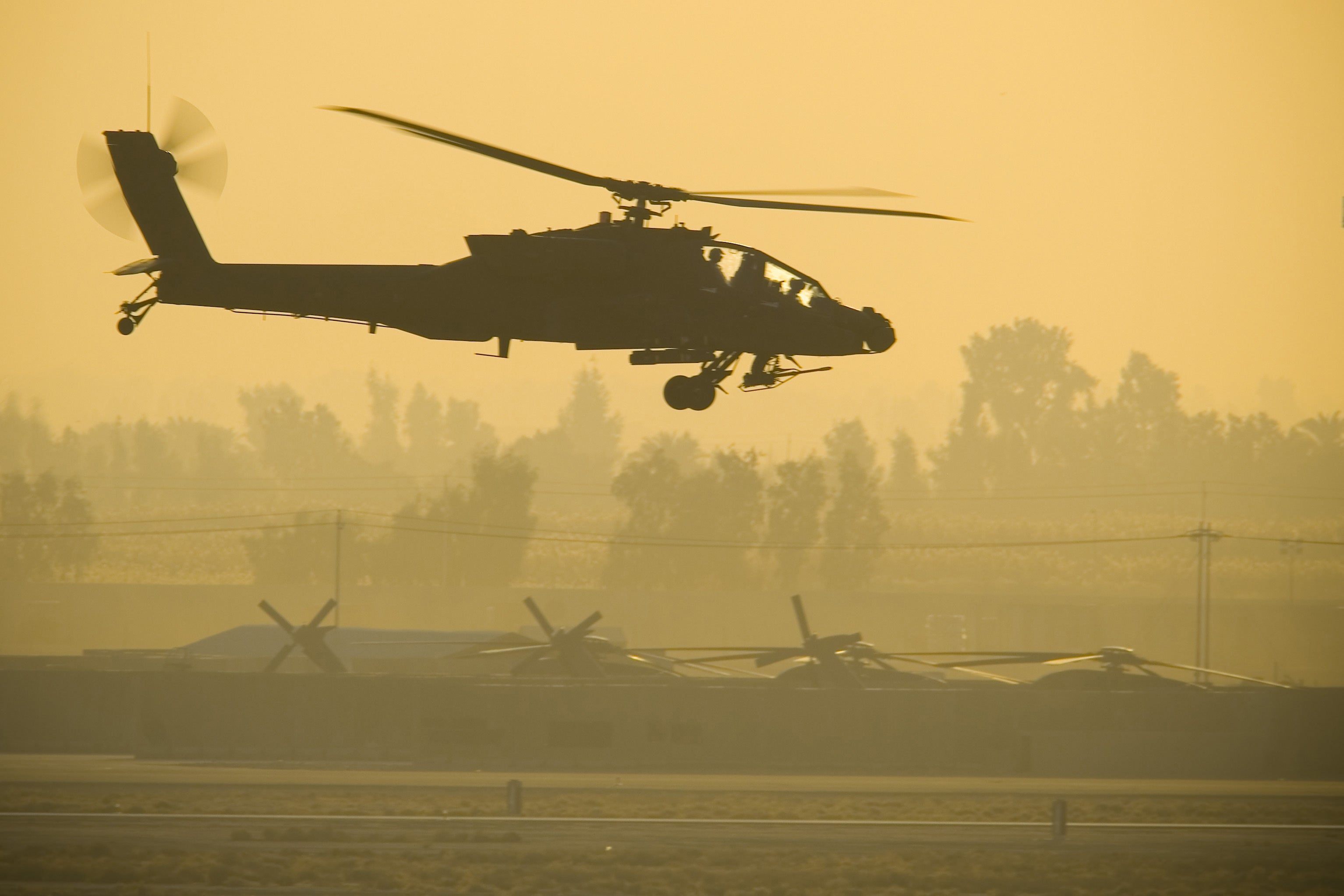 Three killed when US Army helicopters collide in Alaska
A AH-64 Apache Attack Helicopter hovers before takeoff, Jan 3, 2008. US Army photo by MSgt John Nimmo, Sr.
(Reuters) -Three U.S. Army pilots were killed and one was injured in Alaska on Thursday when two Apache helicopters returning from a training mission collided in flight, the 11th Airborne Division of the Army said.
Two soldiers were declared dead at the scene and a third died on the way to hospital, the army unit said in a statement. The injured soldier was being treated at Alaska's Fairbanks Memorial Hospital.
The accident will be investigated by a team from the Army Combat Readiness Center in Alabama, the Division said.
Last month, nine soldiers were killed in a crash of two medical evacuation Black Hawk helicopters during a routine night training mission over Kentucky.
(Reporting by Sheena K Thomas and Akanksha Khushi in Bengaluru; Editing by Raju Gopalakrishnan)
MORE FROM THE
OAF NATION NEWSROOM