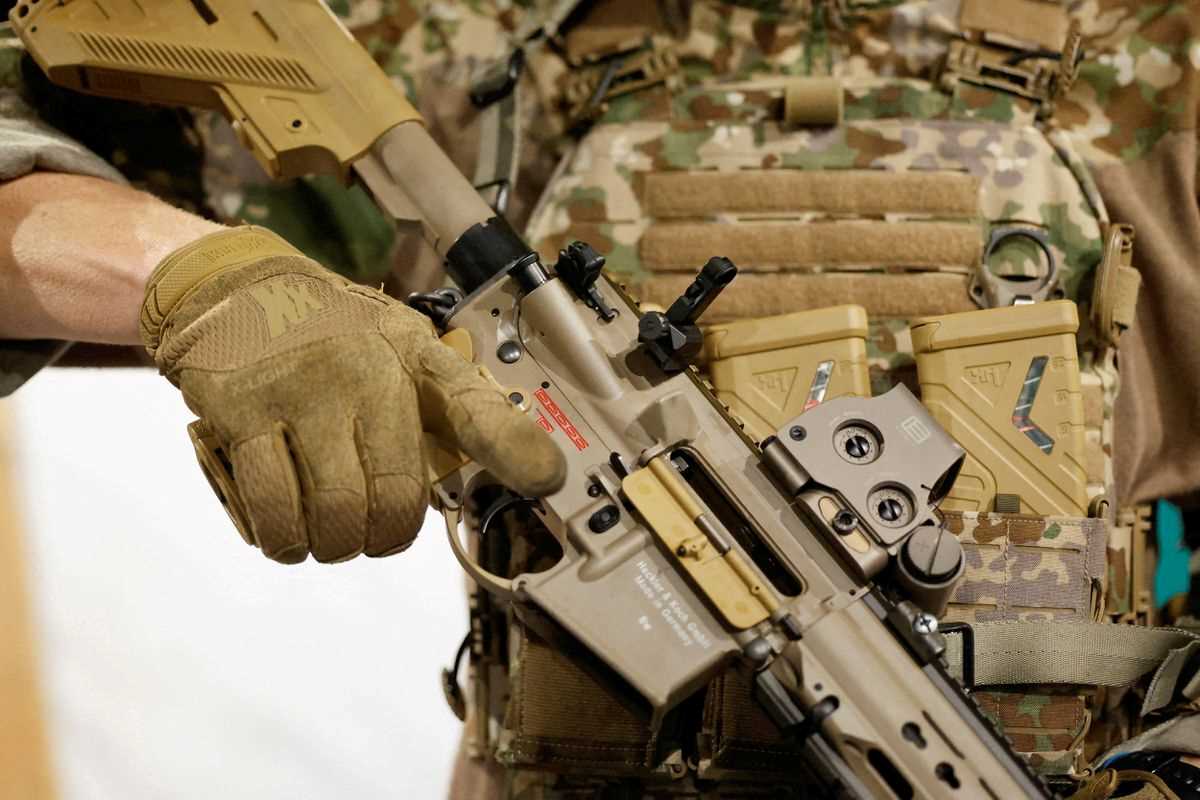 German defense ministry prioritizing speed in procurements, document says
A soldier of the special forces unit KSK of Germany's army Bundeswehr holds the assault rifle G95/HK416 Heckler und Koch during a training exercise in Calw, Germany, October 24, 2022. REUTERS/Heiko Becker/File Photo
BERLIN (Reuters) -
 

German

 

Defence

 

Minister

 

Boris Pistorius has made

 

speed

 

the

 

top

 

priority

 

in

 

military

 

procurement

, according to a document seen by Reuters on Wednesday, in a push to overhaul procedures previously criticised as slow and ineffective.
"The time factor has highest

 

priority

 

and is ... with immediate effect decisive for providing the troops as quickly as possible with the equipment to be purchased," the state secretary in charge of

 

procurement, Benedikt Zimmer, said in a decree signed on Tuesday.
With war raging in Ukraine, Pistorius faces the mammoth task of bringing

 

Germany's

 

military, the Bundeswehr, back up to

 

speed

 

after decades of underinvestment since the end of the Cold War.
Army chief Alfons Mais described his troops as "more or less empty handed" on the day of Russia's invasion.
Progress in plugging the gaps has been sluggish despite a 100 billion euro ($110 billion) special fund set up by the government last year to pay for new weapons. Arms shipments to Ukraine have depleted stocks even further.
In his decree, Zimmer said

 

procurement

 

needed to become "significantly faster, more effective and less bureaucratic" as Russia's war on Ukraine forced

 

Germany to raise the state of readiness of its forces as quickly as possible.
He urged

 

procurement

 

officials to opt for faster off-the-shelf solutions instead of the lengthy development of new weapons.
"With a view to time and costs, technical realisation risks are, as a basic principle, to be avoided," Zimmer wrote in the document.
Moscow calls its actions in Ukraine a "special

 

military

 

operation" to protect Russia's security.
(Reporting by Sabine Siebold; editing by Matthias Williams and Chizu Nomiyama)
MORE FROM THE
OAF NATION NEWSROOM