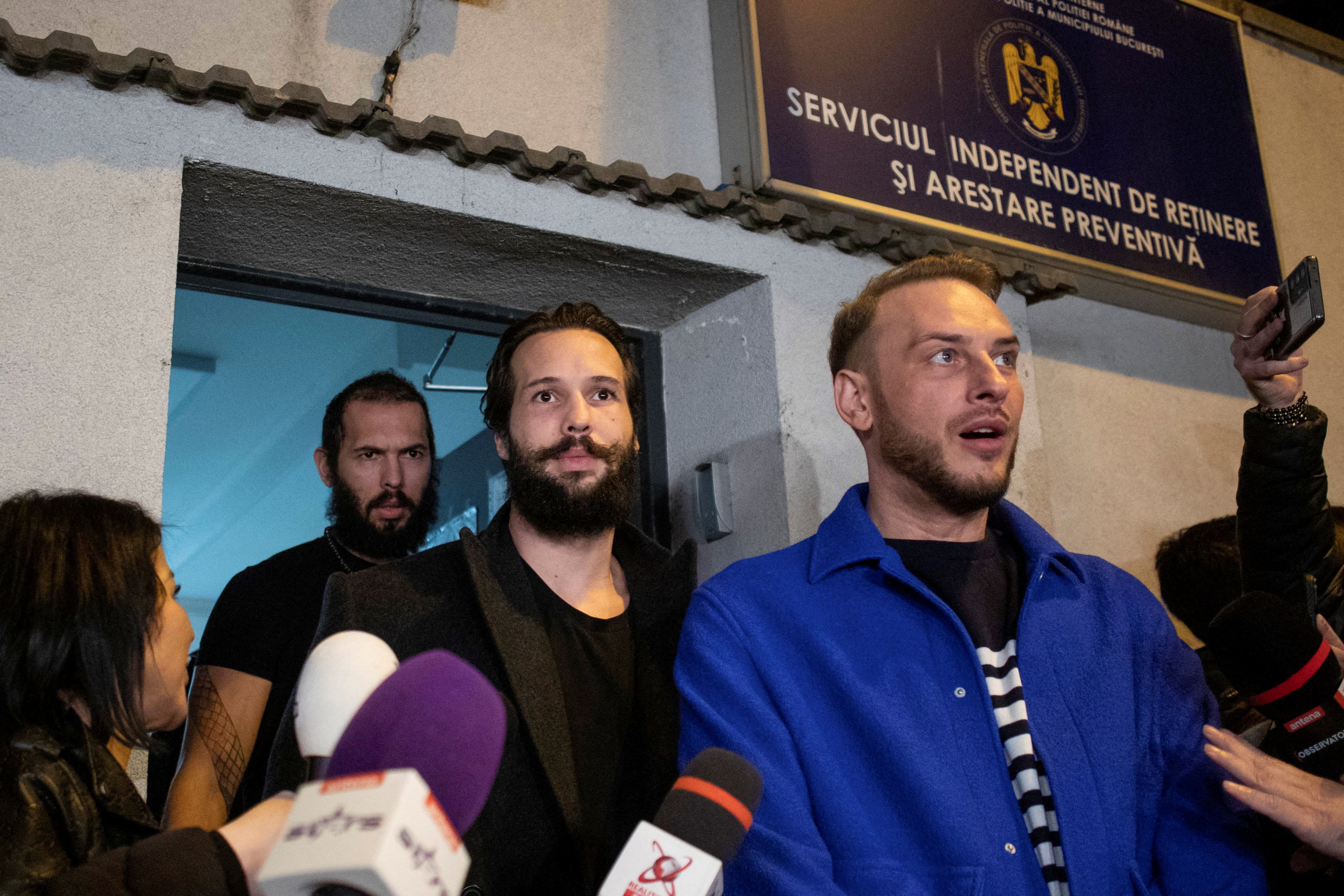 Romanian prosecutors add charge against online personality Tristan Tate
FILE PHOTO: Andrew Tate and Tristan Tate, escorted by their lawyer, move to house arrest after being held in police custody, in Bucharest, Romania, March 31, 2023. Inquam Photos/Ilona Andrei via REUTERS
BUCHAREST(Reuters) - Romanian prosecutors said on Tuesday they are investigating online personality Tristan Tate on an additional charge of inciting others to violence in a case in which he and his more famous brother Andrew are accused of sexually exploiting women.
The Tate brothers and two Romanian female suspects are under house arrest pending a criminal investigation for suspected human trafficking, rape and forming a criminal gang to sexually exploit women, accusations they have denied.
On Monday, Romania's DIICOT anti-organised crime prosecuting unit notified Tristan Tate that an additional charge of inciting others to violence was added to his name, DIICOT spokesperson Ramona Bolla told Reuters.
One of the Tate brothers' defence lawyers told Reuters a statement will be issued later on Tuesday. On Twitter, Tristan Tate said prosecutors were making up new charges without evidence.
Under Romanian legislation, prosecutors have filed charges against the four suspects, but the case is under investigation and has not gone to trial.
The four were held in police custody from Dec. 29 until March 31 when a Bucharest court placed them under house arrest. Prosecutors have until June to send the case to trial.
The spokesperson said the prosecutors were also looking into accusations of money laundering, but had not issued any related charges.
(Reporting by Luiza Ilie and Alan Charlish; Editing by Barbara Lewis)
MORE FROM THE
OAF NATION NEWSROOM