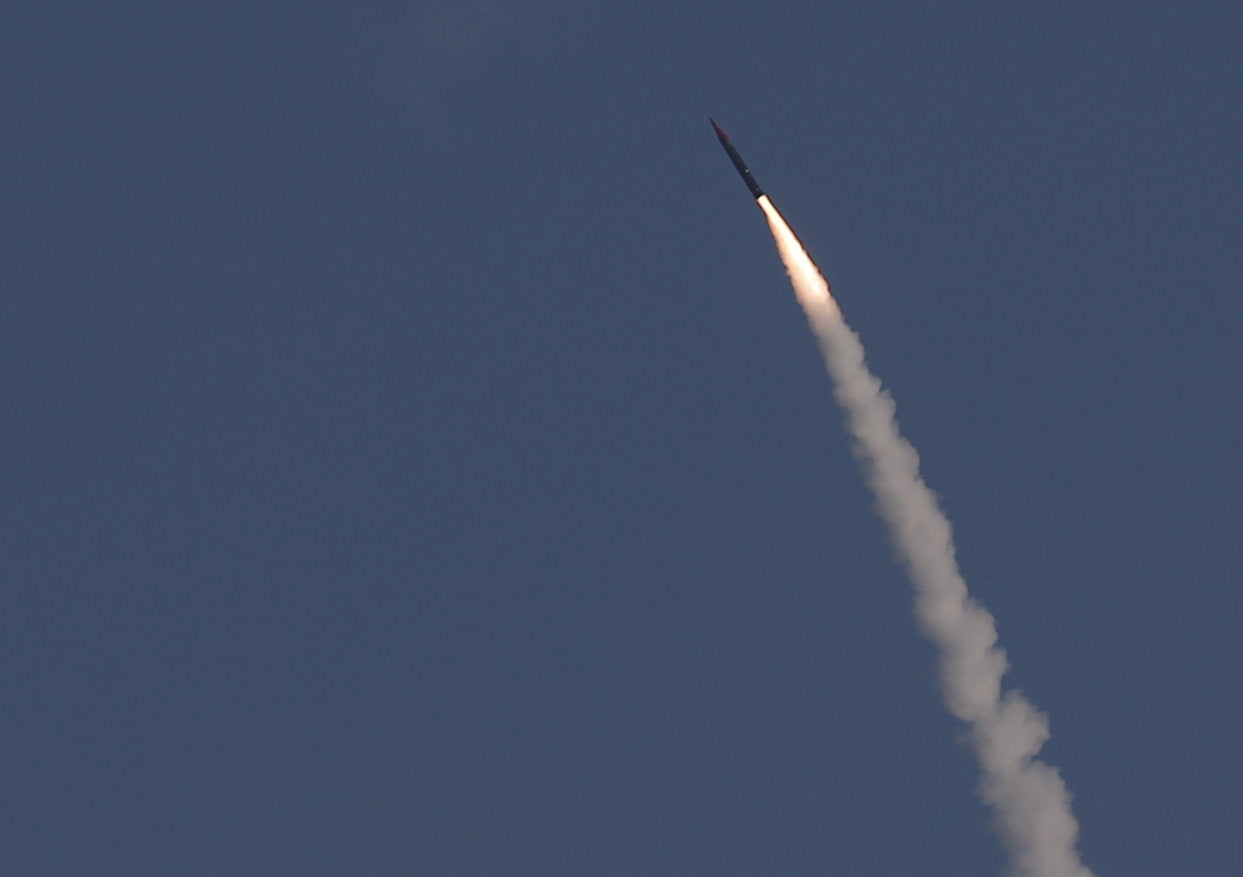 Israel in advanced talks with Germany to sell Arrow-3 missile defense
JERUSALEM (Reuters) - Israel is in advanced negotiations with Germany to sell its Arrow-3 missile defense system, Israel's Defense Ministry said on Thursday.
Germany has ramped up its military spending - a decision prompted by Russia's invasion of Ukraine. The Arrow-3 is designed to intercept ballistic missiles outside of the earth's atmosphere.
It is the top layer of Israel's missile defense array, which extends from Iron Dome that intercepts short-range rockets to Arrow-3's long-range missiles that destroy any non-conventional warheads at a safe altitude.
Talks with the German defense ministry have been accelerated and the aim is to export the system in the near future, said Israel's Defense Ministry.
The project has U.S. backing so the sale would require approval from Washington, the ministry said.
State-owned Israel Aerospace Industries is the project's main contractor and Boeing is involved in producing the interceptors.
(Reporting by Ari Rabinovitch; Editing by Steven Scheer)
MORE FROM THE
OAF NATION NEWSROOM