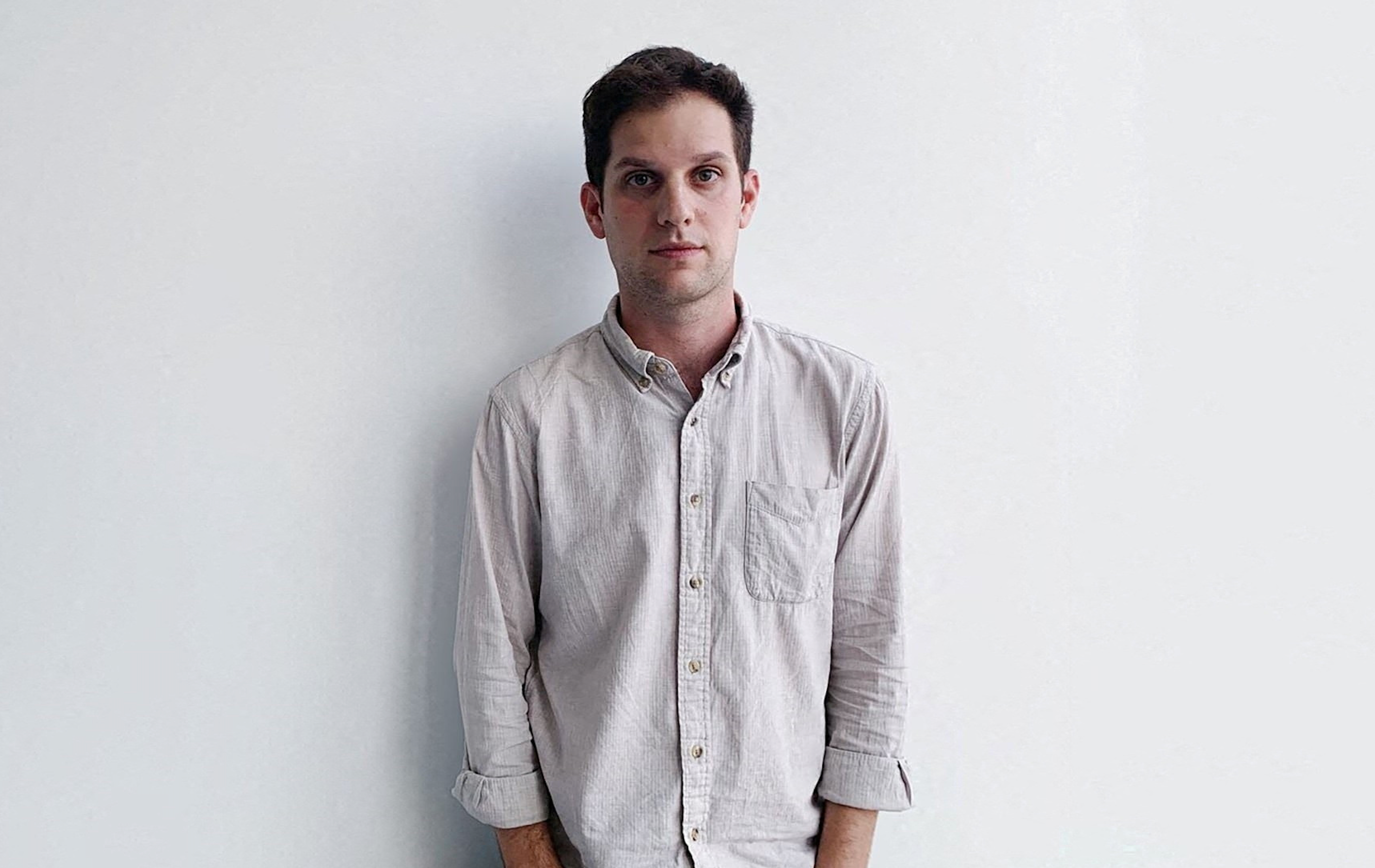 Russian court rejects US reporter Gershkovich's detention appeal
By Guy Faulconbridge and Andrew Osborn
MOSCOW (Reuters) -A Moscow court on Tuesday rejected an appeal from U.S. journalist Evan Gershkovich to be freed from pre-trial detention, meaning he will stay in a former KGB prison until at least May 29 while a spying case against him is investigated.
Gershkovich, a reporter for the Wall Street Journal, denies the espionage charges. He looked calm and smiled as he stood in a glass and metal cage before the appeal ruling, wearing a checked shirt with his arms folded in front of him.
His legal team suggested he be freed on bail of 50 million roubles ($614,000) or placed under house arrest, Tatiana Nozhkina, his lawyer, was quoted as saying by Russia's RIA news agency. She said the court had rejected both suggestions.
Before the hearing got underway, Gershkovich turned around when one of the Russian reporters in the courtroom told him to "Stay Strong!" and relayed to him that everyone said "Hi". U.S. Ambassador Lynne Tracy stood nearby.
When asked by the judge if he needed translation, Gershkovich said no and that he understood everything.
STATE SECRETS
Russia's FSB security service arrested Gershkovich on March 29 in the Urals city of Yekaterinburg on espionage charges that carry a possible 20-year prison sentence for collecting what it said were state secrets about the military industrial complex.
The Kremlin has said Gershkovich, the first U.S. journalist detained in Russia on espionage charges since the end of the Cold War, was caught "red-handed".
The United States has deemed him "wrongfully detained," his employer and colleagues have said he is innocent, and President Joe Biden has called his detention illegal.
His lawyer Nozhkina told reporters he was reading Russian literature, adding: "He's in a combative mood, denies he is guilty, and is ready to prove it."
Tuesday's hearing was procedural, covering how Gershkovich should be detained, not the substance of the charges against him as investigators are still working on the details of the case.
Gershkovich, the son of Soviet emigres, is being held at the Lefortovo prison, which in Soviet times was run by the KGB but is now operated by the Federal Penitentiary Service.
Traditionally it has been used to hold those suspected of spying and other grave crimes.
U.S. ambassador Tracy said on Monday she had made her first visit to Gershkovich.
"He feels well and is holding up. We reiterate our call for Evan's immediate release," Tracy said in a statement.
The White House said it hopes to secure regular consular access to Gershkovich.
Washington last week designated Gershkovich as "wrongfully detained", in effect saying that the spy charges were bogus and the case was political.
The U.S. hostage envoy has pledged to do "whatever it takes" to bring home Gershkovich and Paul Whelan, an American ex-Marine who was convicted of espionage in 2020 and has also been designated by Washington as wrongfully detained.
($1 = 81.3420 roubles)
(Additional reporting by Guy Faulconbridge Editing by Peter Graff and Gareth Jones)
MORE FROM THE
OAF NATION NEWSROOM