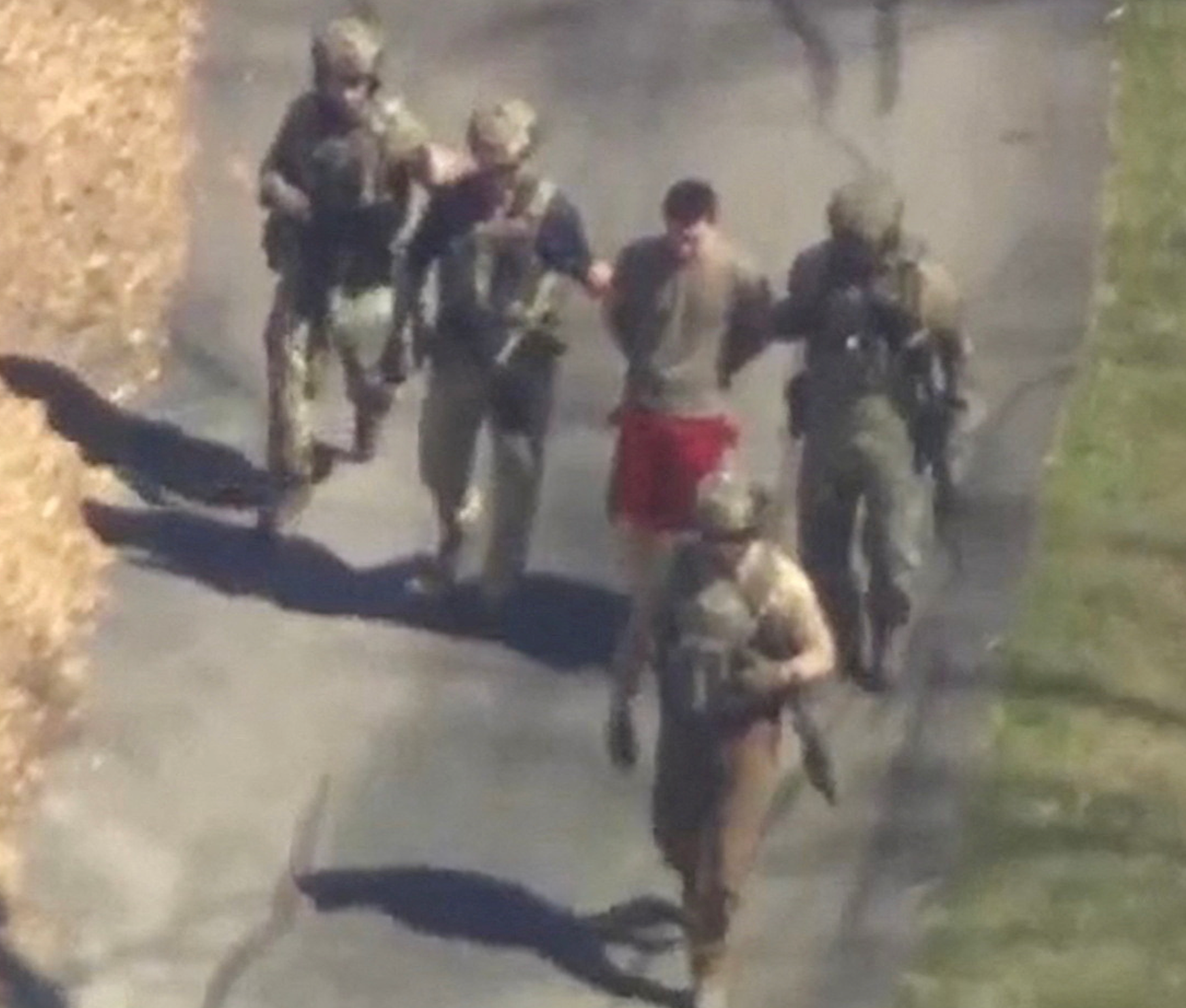 Man suspected of leaking classified US documents appears in court
By Tim McLaughlin and Sarah N. Lynch
BOSTON (Reuters) - A 21-year-old member of the U.S. Air Force National Guard suspected of leaking highly classified military intelligence records online made his initial appearance before a federal judge in Boston on Friday.
Jack Douglas Teixeira of North Dighton, Massachusetts, was arrested by the FBI at his home on Thursday without incident.
The leaked classified documents at the heart of the investigation were posted online on a social media website in March and perhaps earlier, but news of their existence did not come to light until it was reported by the New York Times last week.   
It is believed to be the most serious security breach since more than 700,000 documents, videos and diplomatic cables appeared on the WikiLeaks website in 2010.
U.S. officials are still assessing the damage done by the leaks, which included records showing purported details of Ukrainian military vulnerabilities and information about allies including Israel, South Korea and Turkey.
Although charging documents for Teixeira have not yet been made public, U.S. Attorney General Merrick Garland said on Thursday that he was being arrested in connection with "an investigation into alleged unauthorized removal, retention, and transmission of classified national defense information."
Anyone convicted of willfully transmitting national defense information can face up to 10 years in prison. Teixeira could potentially face a longer sentence depending on what charges are brought against him.
In the WikiLeaks case, the leaker - U.S. Army Private First Class Chelsea Manning - was sentenced to 35 years in prison. Democratic President Barack Obama later commuted her sentence.
The Justice Department opened a formal criminal probe last week into the current leaks, after a referral from the Department of Defense. The leak was a "deliberate, criminal act," the Pentagon said on Thursday, adding that the military had taken steps to review distribution lists and ensure people receiving information had a need to know.
It was not clear whether Teixeira had yet secured legal representation.
    Reuters has reviewed more than 50 of the documents, labeled "Secret" and "Top Secret," but has not independently verified their authenticity. The number of documents leaked is likely to be over 100.
The U.S. is still fighting to extradite WikiLeaks founder Julian Assange from London to face criminal charges in connection with the 2010 leak.
(Reporting by Sarah N. Lynch in Washington and Tim McLaughlin in Boston; Editing by Don Durfee, Alistair Bell and Jonathan Oatis)
MORE FROM THE
OAF NATION NEWSROOM