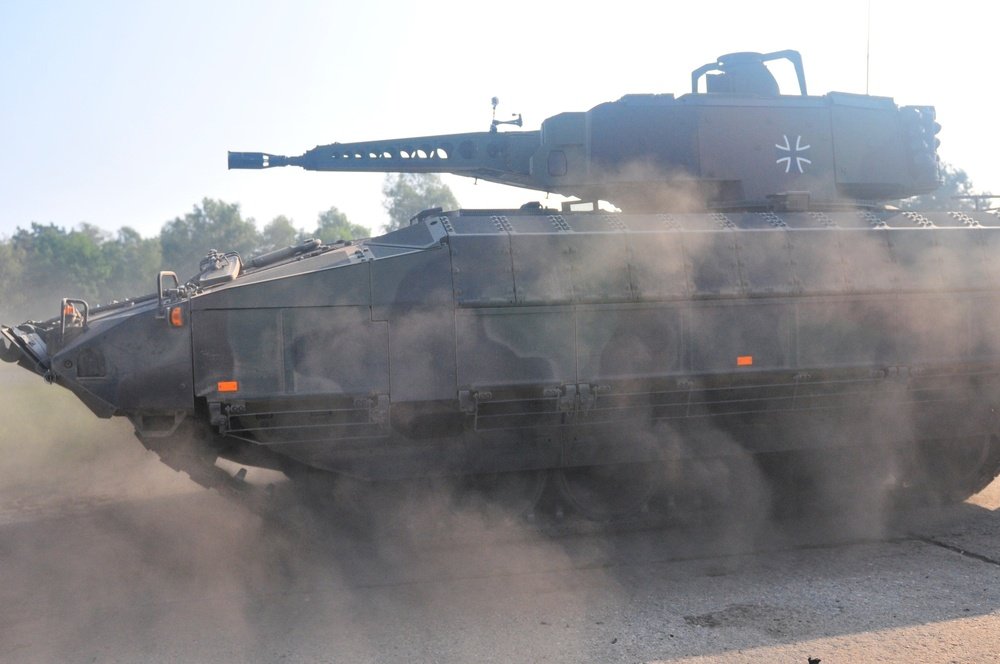 12 German troops injured in crash of Puma fighting vehicles, German army says
BERLIN (Reuters) - Twelve German troops were injured when two Puma infantry fighting vehicles crashed during an exercise in a military training area in eastern Germany, the German army said on Wednesday.
Military police were investigating the incident, a spokesperson for the army told Reuters.
The spokesperson said one of the soldiers had been seriously hurt and taken to hospital but his injuries were not life-threatening according to the latest information.
The incident with the Puma vehicles, which each weigh some 40 tons, happened at the military training ground Altmark, about 50 kilometres from Magdeburg.
German Defence Minister Boris Pistorius, meanwhile, visited a tank battalion in the western town of Augustdorf, which is home to the 14 Leopard 2 tanks Berlin has pledged to deliver to Ukraine.
The Puma, built by KMW and Rheinmetall, is meant to replace Germany's old Marder infantry fighting vehicles.
However, Berlin withdrew the vehicle from a key NATO mission late last year after problems in a drill. Germany now expects to field the Puma for NATO's quick reaction force VJTF in the first half of 2023, its chief of defence said in mid-January.
(Reporting by Sabine Siebold, Editing by Miranda Murray)
MORE FROM THE
OAF NATION NEWSROOM