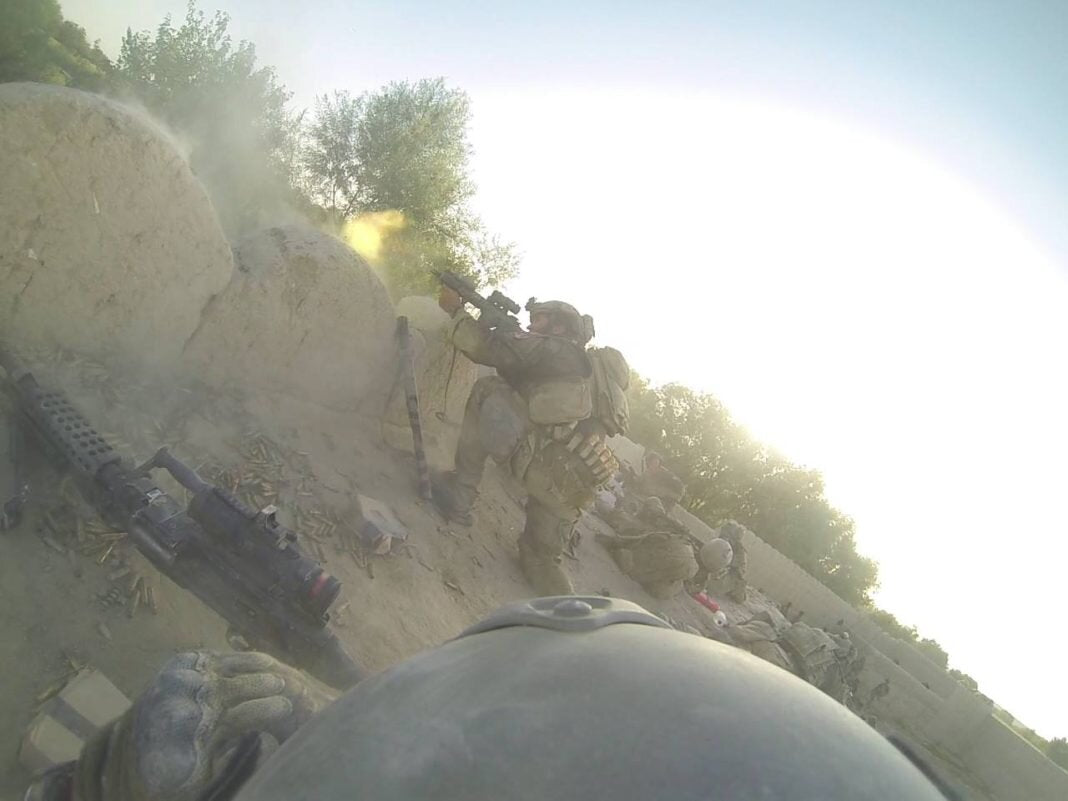 The Appeal of War- The Spectator, The Participant
In a 1968 Associated Press photo from Vietnam by Art Greenspon, a soldier guides an unseen medevac helicopter to a jungle clearing where wounded comrades wait.
A commemorative lithograph of Bull Run, c. 1890. (Library of Congress)In July of 1861, our nation was facing the greatest challenge to our young experiment as a democratic Union of States. The first grand battle of the war between North and South was set to take place just 25 miles from Washington DC. Many believed that the War Between the States would be resolved on that first battlefield with the Federal Army delivering the South a crushing defeat. Armed with picnic baskets and all the accompaniments of a Sunday outing, spectators headed toward the battlefield in carriages, on horseback and on foot.This clash of countrymen was to be a civilized display. William Howard Russell of the London Times was there to document the moment,  "The spectators were all excited, and a lady with an opera glass who was near me was quite beside herself when an unusually heavy discharge roused the current of her blood —'That is splendid, Oh my! Is not that first rate?'"The civilian onlookers must have experienced a vicarious thrill, being in such close proximity to the brave men practicing their ageless occupation. Troops in an LCVP landing craft approaching "Omaha" Beach on "D-Day", 6 June 1944. Photograph from the Army Signal Corps Collection in the U.S. National Archives.The hubris was short lived. This was not to be the battle that ended the War of Secession. The guaranteed Southern defeat turned into a Union rout.  The ensuing defeat turned into a frenzied stampede as young men fled the killing fields for the safety of their capitol; Confederate cavalrymen giving chase.These naïve citizens, who had went on a Sunday picnic to watch the spectacle of war, were woefully unprepared for the retreating wave of blue and gray that they were now participants in.To our enlightened minds- and with the benefit of hindsight- it's almost unbelievable to think that anyone would walk 25 miles on foot with a picnic basket to watch a battle unfold. Crazy as this was, we have not evolved so much that we no longer possess the urge to bear witness to death and calamity. In a 1968 Associated Press photo from Vietnam by Art Greenspon, a soldier guides an unseen medevac helicopter to a jungle clearing where wounded comrades wait.Considering the account of these events, did you think these gullible onlookers were crazy because they wanted to go watch a war or because they somehow believed that they would be in no danger?I submit that, if we felt assured no harm would come to us, we too might travel 25 miles to gawk at the pageant of young men testing their mettle.It's this same inescapable human compulsion that has you surfing Live Leak for that next dose of War Porn; it's what puts you in the seats for that next big budget movie to deliver you the clamor of destruction in Dolby Digital surround sound; it's why we open our wallets to Pay Per View so we can watch two well-trained young men beat the crap out of each other in an octagon.And for those of us with the salt to put our lives on the line, in order to be sent off to some far away, unpronounceable country, it's this same primitive, human compulsion that we are trying to feed. Sure, there are other factors like pride, patriotism and a paycheck. But if we peel back the layers, how many of us did what we did because we wanted to be in the presence of that immortal phenomenon of warfare, to be nearer the flames of life and death? Sergeant Major Brad Kasal United States Marine Corps received the Navy Cross for heroic actions performed as the First Sergeant of Weapons Company, 3rd Battalion, 1st Marines during a firefight in Operation Phantom Fury in Fallujah, Iraq on November 13, 2004.The chief difference between us, and the ones carrying the picnic baskets is, we were willing to wager it all in order to be a participant and not a spectator.I deeply believe and accept that our breed enters this dangerous arena of combat with the knowledge that we may be maimed or killed, but we accept the terms in order to participate in this timeless dance of destruction that ties our generation to all generations.Judge Holden
Written By OAF Nation
March 17, 2014 
MORE FROM THE
OAF NATION NEWSROOM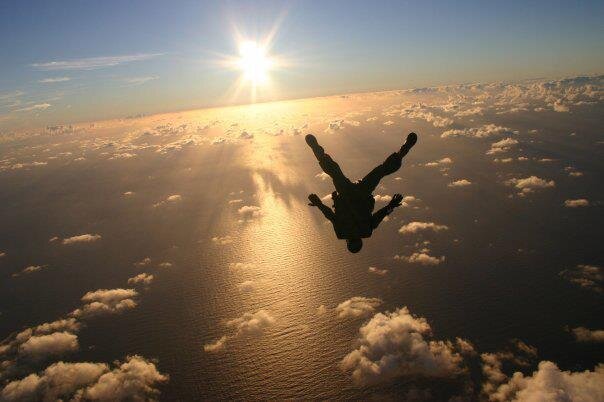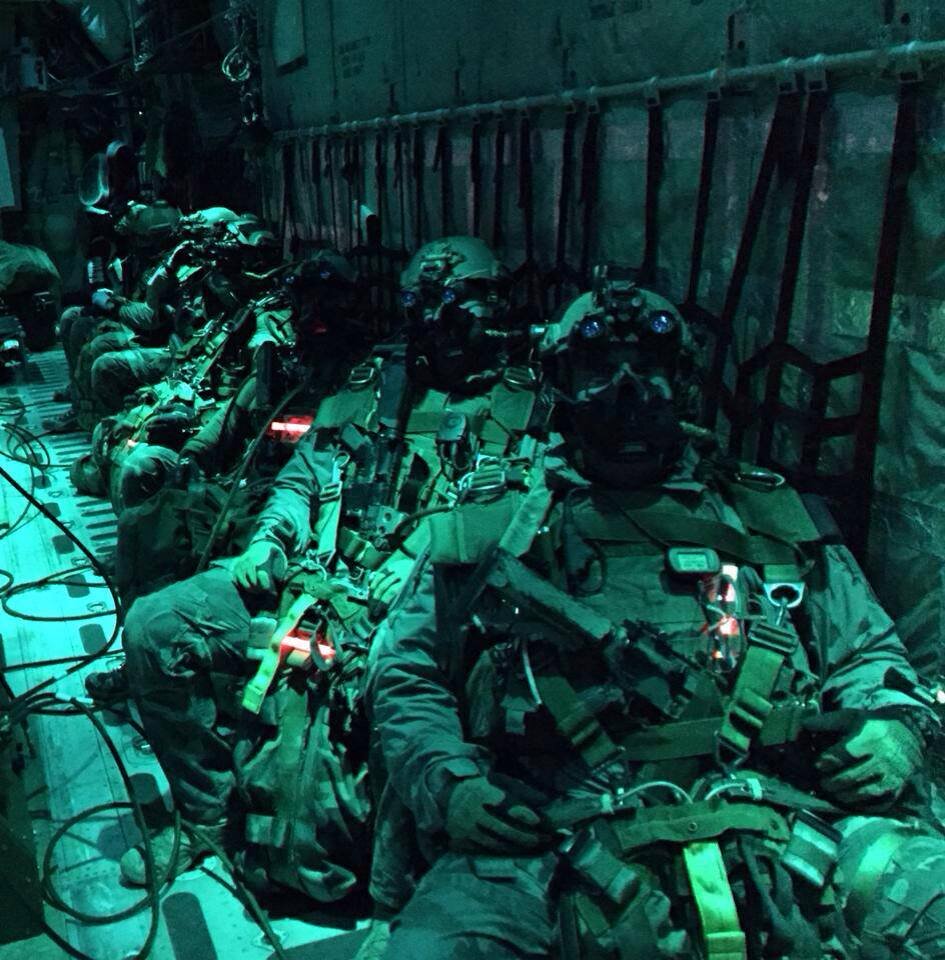 "I want to breathe life into the Dead Sea"-Alexisonfire  We all know what's plaguing our community: the suicide rate. 22 vets a day are taking their lives. This is unacceptable. As I stated in my l...
Read more