This will be a start to a new chapter in our lives, a new beginning. I want to show the combat vets who have come home and been successful in the private world. We're taking this country back, one veteran owned company at a time. We aren't all completely broken from a decade and a half of fighting the nation's battles. This is a look at a start up from some gents who are taking the world head on. 
What made you want to start Treadswift, and when?
Back when I sat in a barracks as Cpl Solano, I started to see an image of a facility where guys like me could do all things unrestricted, as in, range control not breathing down your neck. I imagined a place where gun fighters could work hard with all they needed at their disposal. At the end of the day have a cold beer, a hot shower, a gym and a queen sized bed to sleep in.
I wanted driving tracks, Sniper Ranges, Breaching facilities, shoot houses, and an instructor staff comprised of combat veterans from all ends of the SOF community. And not just Americans... Canadians and Brits as well, if they've got the skills then they'd be welcome.
All that, halfway through my first enlistment, started growing in the back of my mind. That was before my first deployment to Afghanistan. Years later, after another enlistment, time as an Instructor at the Special Operations Training Group, and a much more schooling, I set foot for the final time into Afghanistan with the men whom I would trust to create the foundation of what our company has become.
After casually mentioning what I had in mind after I got out, due to the draw down and memorandums of agreement forbidding senior Recon Men to take any selections, we sat between operations for hours talking about what would be our niche, what we would teach, who we would have teach and the list goes on.
By December of 2012 after our return from that deployment, I had filed the paperwork to create our LLC at the north to south acknowledgement from my fellow co-founders.
That sounds awesome, who are the owners of TST?
The Founders of TST are two good friends of mine from the Recon Community. Michael Bouchard, a father of two, was a fellow Team Leader on that last deployment with 2nd Recon. He was born and raised in Michigan, and is our Original Equipment Design Section Leader. Mike came from the infantry weapons platoon with 7th Marines as a mortar man cross trained as a Machine Gunner. He spent 10 years of his adult life being a father and a warfighter. 
The other is Robert Leidy, also a father of two, who was Doc for 1st platoon, 2nd Recon. He is a born and raised Missouri man. Bobby has been a Doc all of his 20 years in the US Navy, and knows everything about medicine from the administrative side to the field work. He heads up the Tactical Medicine section.
I had been a Recon Man my entire time in the Marine Corps at just a pinch over 8 years. I was born and raised on the Gulf Coast of Florida, between the beach and the hinterland. I head up the knuckle draggin' assaulter or Weapons and Tactics Section. Together, we are 3 of the most self-driven and tenacious men you'll find. We don't always agree on everything, but at the end of the day, we've got hearts of gold and each other's best interest in heart and mind. That's what you call trust, and our team has that.
That's what we like to see, Vets taking care of each other. Your product is made in USA right?
Our product is 100% made in the USA. When you watch the news, you see Michigan in a state of chaos, a place where American Industry thrived. Now it has fallen to the way side as businesses looking to save a buck or two in order to make their spreadsheets look better, find manufacturers overseas. We like to think of ourselves as a revival of American industry in that part of our country.
Although it is a very small shop, and definitely residential, it teams with life and energy as our Original Equipment Design (OED) section leader works day and night perfecting his craft. Watching his little shop light up, you'd think the factories had re-opened and Model-T's were rolling off the assembly line. We believe in American Made products. Why because it keeps OUR economy going. Don't get me wrong, we fully appreciate Austrian precision, German efficiency, and Canadian metal work, but our product is made right here at home, by a Veteran's hands and American made machinery. 
So whats the deal with your product line?
We've got a good story when it comes down to that. Our OED section head, Mike, started out pressing holsters with a press made from plywood and pelican case style foam in a Barracks room. He would use vice grips to apply pressure and an easy bake oven to heat the kydex. Using a Blue Gun, he would press the kydex down around the gun and let it sit, cool and harden. Once it was pressed to perfection (Mike is a perfectionist, so I can guarantee detail and precision) he would punch holes for the rivets and then polish off the edges. It was a long process, but one that he perfected and got faster at over time. Now they are pressed using a vacuum press, which gives much finer detail than even the foam could get, as well as even tighter retention, which is key to any man looking for a reliable holster in a kinetic situation.
Our first 3 models were a hit with our guys around Lejeune. The Gunfighter, which was for a pistol openly carried or attached to MOLLE. The Gunfighter 2, which was the same but for a pistol with a Surefire x200 or x300, or the Streamlight TLR1 and TLR 2, and the Silent Professional, a leather Kydex hybrid, which was for a comfortable concealed carry. A lot of different companies make that type of holster and we have recently come up with a model that is very minimalist, easily concealed, and provides all the retention a Gunfighter provides, and its comfortable for wear inside the waistband. 
What should we expect to see from you guys in the future? 
This year, you can expect to see our training branch come to life across the country and abroad, and more importantly, our preferred AO in Florida, wherewe are currently working out our Facilities and Headquarters arrangement.
We have also branched out to other small companies for Tactical Nylon manufacturing, Injection Molding machines, CNC Routers and we have become distributors for some bigger companies that provide the most up to date medical supplies the military uses, and a company called S and S Precision. We all run their plate frame as it is the most light weight and efficient plate carrier I have ever worn.
We don't push every piece of gear out there, just the stuff that we know works. We are developing some tactical nylon products that we believe will give operators what they are looking for when it comes down to the wire, but won't at all be in the way when they don't need it.
We have also been hard at work refining our holster line and creating new models with components that will allow the shooter to quickly transition the holster from gear to hip without thought or much movement.
Our desire is to be the go to company for these products, because we can guarantee perfection, precision, and timely delivery. 
David Solano is a Co-Founder of Treadswift Tactical. Their website is below, check em out if you want gun fighting gear made by actual gunfighters.
"Train like your life depends on it."
Written By OAF Nation
March 26, 2014 
MORE FROM THE
OAF NATION NEWSROOM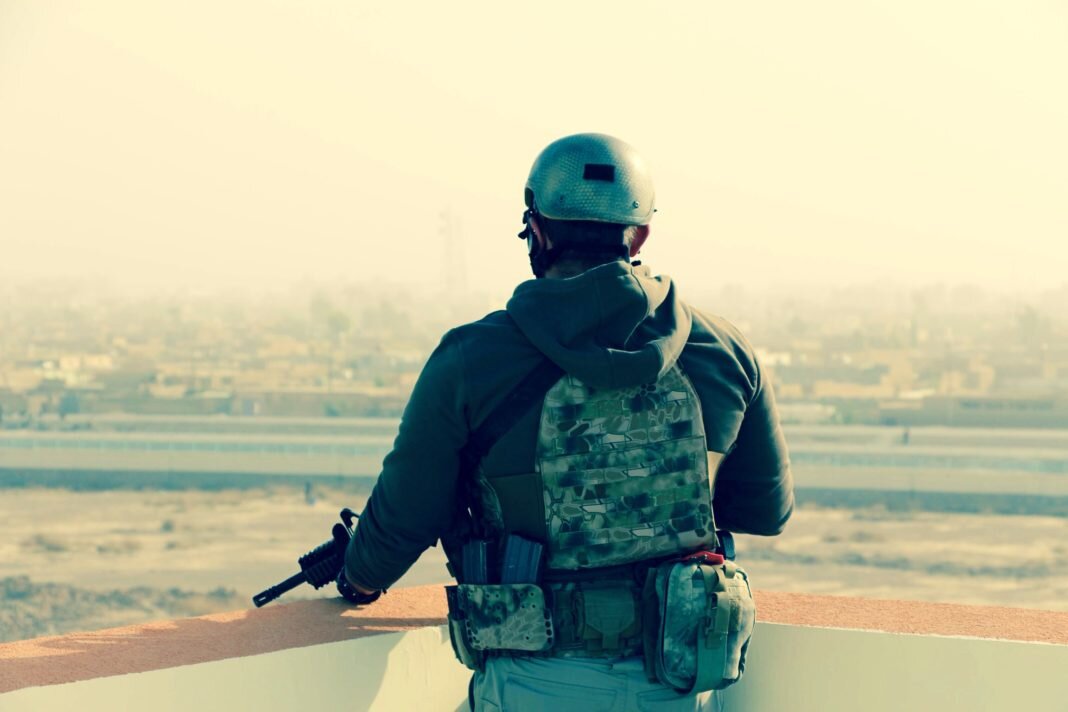 What is it that makes one man fail, while another with a similar background will flourish? What is that allows some to persevere in the face of adversity, while some waiver? It's all about the grin...
Read more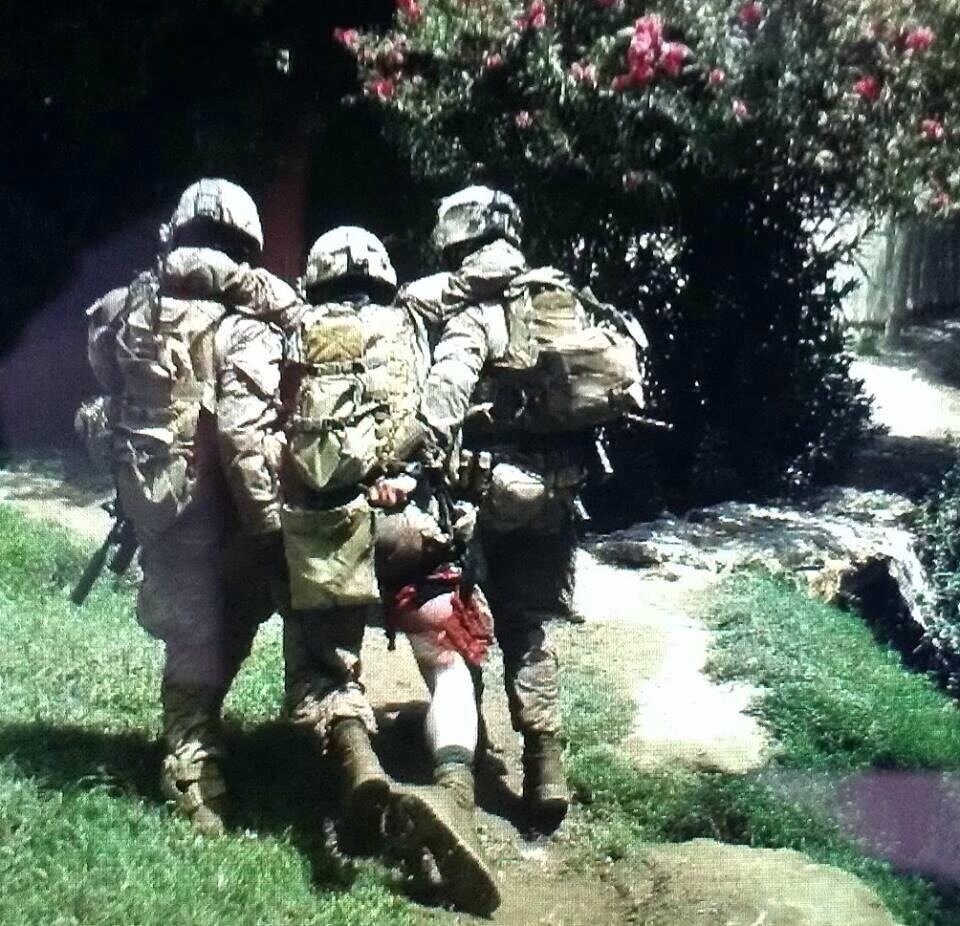 What happened to the brotherhood? When did being in the military become less about a mission and band of brothers, and become a dick measuring contest to see who could make it to the top fastest?  ...
Read more