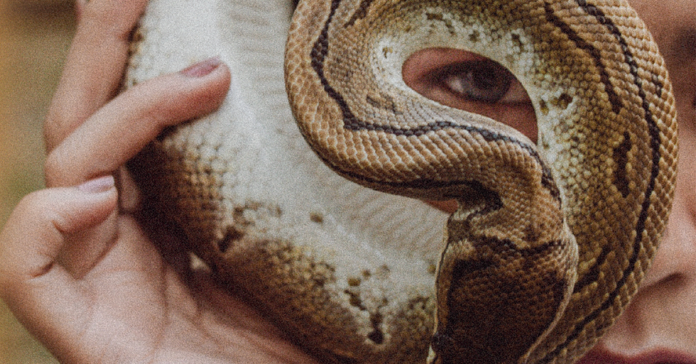 Forever War is Kate Gaskin's first published poetry compilation and the winner of the 2018 Pamet River Prize. While this is Kate's first book, her poems have been published in numerous literary journals, she was the recipient of the Tennessee Williams Scholarship in poetry from the Sewanee Writers' Conference, and she received a fellowship from the Vermont Studio Center. Her name might be new to you, as it was to me, but it won't take long for you to respect her craft.
The cover is worth noting as it sets a mystic tone for the book. A woman holding a snake. The snake is a mythological symbol usually associated with women and represents eternity, rebirth, healing, and creativity. Kate flawlessly taps into this ancient power.
To open up this book is to be magically transported to a war-torn world where the veteran, while always present, is not the center of our attention. While writing this review, I debated how to tell you that Kate is a military spouse. I want to honor Kate's voice without subverting her identity beneath her husband's profession. But every subgroup of humanity must have its voice and its artists. Kate's incredible talent humanizes a world of people perhaps too often pigeonholed and silenced. Her use of metaphor and natural imagery champions our perspective away from any expectations or stereotypes you may have going into a book with such a heavy title.  Her poems are not heavy or self-aggrandizing, they are in fact so gentle and light, you don't always realize how they have cut you.
Her poems are full of jargon familiar to military families, "Home Front," "Permanent Change of Station," "Fidelity" but under her gaze they take on new depths. She favors the use of couplets, poems written in two-line groupings. Like watching a tennis ball bounce back and forth, these poems reveal the natural tension between pictures of war and pictures of home, keeping a relationship together when we are worlds apart.  
Kate's intoxicating use of flora and fauna imagery had me googling different plant life so I could walk the same paths with her. She has the poet's gift of bestowing the heart's sentiment on the natural world. I didn't know what a kudzu flower was, but I knew it's blooming gave me hope.
Her book is full of elegies, poems emotionally layered in a way that will have you sifting through your feelings to find the bleeding. Somehow she captures the place beyond mourning, the place where we are more exhausted than sad.
Forever War is separated into four sections and each of her poems has a title, except for one section of the book entitled Vietnam War. This section contains ten untitled poems. The absence of those labels amplifies their haunting quality. I can't help but feel those poems for an old war carrying a wisdom that is painfully still relevant. They could have been written fifty years ago or yesterday.
I think her first poem "What the War Was Not, What the War Was" and her last poem "Operations Suite" are her best work and perfect bookends for that reason. However, since I too am I a mother my favorite poem in the collection is "Postpartum."
"One breast gives it's milk, and the other gives up only grief," a duality of purpose that is soul wrenching and understood by every partner left behind.
Forever War was released on May 29th and can be purchased from Yes Yes Books at the following link  https://www.yesyesbooks.com/product-page/forever-war
♠️♠️♠️♠️  buy now, finish tonight
Written By AJ
8/17/20
MORE FROM THE
OAF NATION NEWSROOM
Where They Meet is a brilliant collection of poems by one of OAF's own—the hard hitting, word slinging Cokie Actual.  The duality I got from this read is striking. It's hard to picture a former Sco...
Read more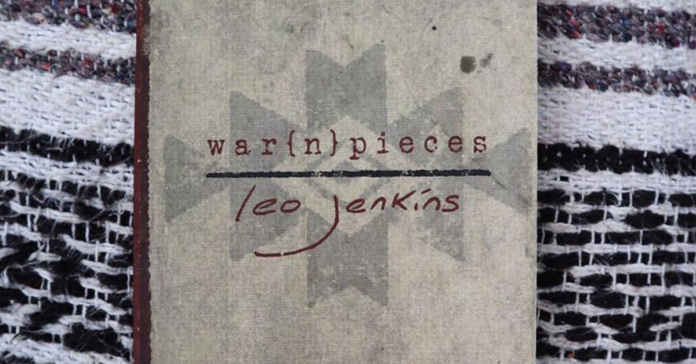 Leo Jenkins has done it again. Jenkins, a former Army Ranger medic turned writer/poet/artist, has authored and co-authored several books of both prose and poetry, the themes of which include war, ...
Read more