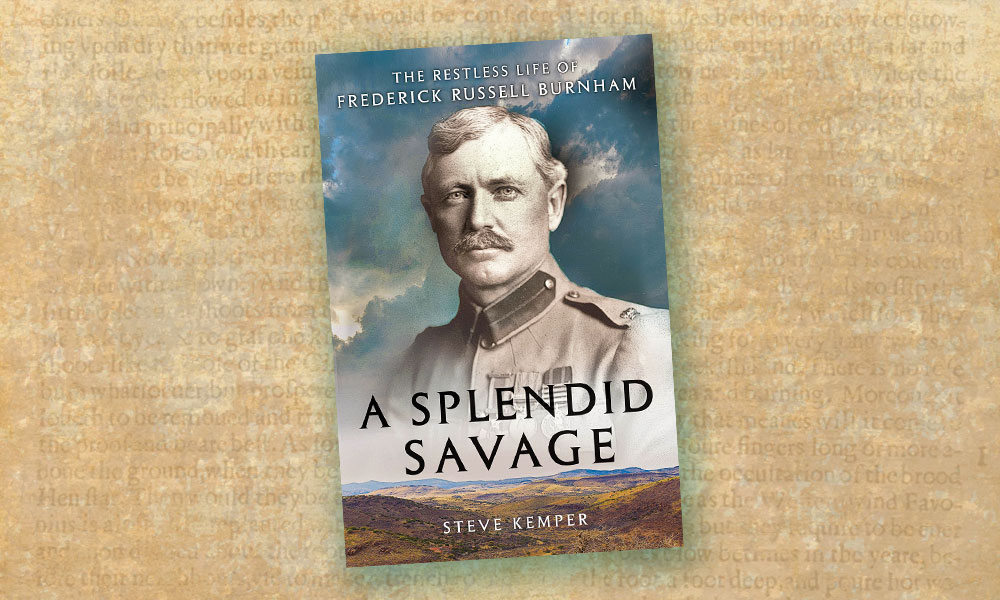 Book Review - A Splendid Savage: The Restless Life of Frederick Russell Burnham
I am a complete history nut.  My undergraduate degree was in history, and I spend a significant amount of my free time reading history books and watching documentaries.  To me, history reads like fantasy, transporting me to another time and place full of colorful, enigmatic, and heroic characters. Of course history is real, and it helps make sense of the world as it is now.  I particularly enjoy reading about the historic titans, ambitious men of various eras who tirelessly shaped and molded their worlds. Once in a while, such amazing men slip from the cracks of history and are mostly forgotten by the present. A Splendid Savage, by Steven Kemper is the incredible story of one such man, Frederick Russell Burnham...Frederick Russell Burnham led a colorful life during the height of European colonization.  He was a career gunslinger with the US and British armies as well as several private outfits, and fought against the Apaches, Matabele-Zulu, Boers, various rangeland gangs, and others.  Along the way, Burnham bumped shoulders with the most famous personalities of his era, including Winston Churchill, Cecil Rhodes, Mohandas Gandhi, William Howard Taft, Theodore Roosevelt, King Edward VII, Queen Victoria, the Guggenheim brothers, and many more.  The author of the book, Steve Kemper, writes "Other men of his era had a few such adventures, but Burnham had them all."Burnham was born on a Sioux reservation in Minnesota during the beginning of the Civil War.  As a small baby, his homestead was attacked by Indians and burned. His fleeing mother hid him in a corn field, and to her surprise, found him unscathed when she returned.  #Bigdickenergy Burnham spent his boyhood playing with white and Indian children and started absorbing field craft knowledge at an early age. As a teenager, Burnham earned a reputation as a crack shot and fierce hunter when he supplied meat to caravans to help support his destitute family.  He sought to increase his knowledge and field craft from an assortment of soldiers, rangers, Indians, frontiersmen, and scouts who were often impressed with the boy's skill and motivation. Young Burnham's call to adventure brought him to the Arizona and California territories where he worked as a Western Union mounted messenger and gunslinger.  He was recruited to help track down the Apache chief Geronimo and got involved in the Pleasant Valley Wars. He was eventually driven out of the Arizona Territory for sleeping with women on various sides of the conflict. #bigdickenergyIn his thirties, Burnham was married and still thirsty for adventure.  The American frontier was closing, so Burnham sought to fill the void in Africa.  He brought the family first to Durban in South Africa, then up to the Matabele lands.  He volunteered as a scout for Cecil Rhodes' British South Africa Company after tensions broke into war between the pioneers and King Lobengula's Matabele warriors.  Due to his inherent skill and reputation, Burnham was recruited into the elite 34-man Shangani Patrol, responsible for the deaths of thousands of native Matabele fighters.  After several close calls, Burnham's outfit played a crucial role in the pioneer victory, which established the state of Rhodesia.When Africa became too tame for Burnham, he took the trade of prospecting more seriously and ventured to the Alaskan Klondike.  While there, the Spanish-American War kicked off and Burnham was summoned by Colonel Theodore Roosevelt to deploy with the Rough Riders.  Burnham scrambled to reach Cuba in time, but the war had ended before he could arrive. The two men were disappointed they couldn't ride together in battle and kept a fond correspondence with each other through the years.Fortunately for Big Dick Burnham,there's always another war.  Rebellious colonists in Rhodesia had separated into two republics; the South African Republic and Orange Free State.  The rebel Boers had so many successes against the British Empire they had to call Field Marshal Lord Frederick Roberts out of retirement to lead a full-scale war in the region.  #BobsYourUncle Field Marshal Roberts personally appointed Burnham to be his chief of scouts. Burnham once again deployed to the lands he'd helped colonize years before, only this time he'd be fighting more organized men who had rifles, cavalry, and other modern military equipment.Burnham's most ballsy move in the Second Boer War was getting captured on purpose to acquire intelligence on the enemy.  After getting a good idea of their numbers and equipment, he casually dipped out of captivity and made his way back to friendly lines.  Burnham was eventually shot during this conflict and never fully recovered.Yet Burnham was not deterred.  He would go on to explore through West Africa, save US President Taft and Mexican President Diaz from a would-be assassin, and help Theodore Roosevelt resurrect the Rough Riders to be used as a volunteer fighting force in France during World War I.  When President Wilson forbade the Rough Riders to ride once more, Burnham and Roosevelt referred to the sitting President as "Wilson the coward."For all his adventures and effort, Burnham finally made his millions when he struck black gold in the California oil fields, where he hunted and worked as a teenager, coming full circle after leading a legendary life. As an old man, he helped inspire and reinvigorate the Boy Scouts of America. He died of heart failure at age 86 and is buried in Three Rivers, California.A Splendid Savage is a fascinating look at the expansive Western historical period between the American Civil War and World War II.  Seeing this period through Burnham's eyes as he actively helped make history is fascinating, chaotic, and often very ironic.  For instance, Burnham, who was almost killed by Indians several times throughout his youth, admired them for teaching him principles of bushcraft at an early age.  Burnham, sympathetic, wrote in his memoirs: "To-day recalling all the crimes of the Indians, which were black enough, one cannot but cast up in their behalf the long column of wrongs and grievances they suffered at the hands of the whites." Burnham, however, did not show such a progressive attitude toward the natives in Africa, where his strong foundation in Native American bushcraft helped him attain legendary status as a master scout and native slayer in Rhodesia.  Burnham's plundering of resources and big game across the continents in the name of manifest destiny was a typical attitude for the strongmen of his time, yet he died an ardent conservationist. While he was quick to leave his family at the drop of a hat for the sake of adventure, Burnham kept strong, good relations with his wife and kids throughout his whole life.For us veterans and adventurers, A Splendid Savage is a must read to appreciate times past and to remind ourselves what we're capable of when we listen to that internal drive and follow our passions.  It's a reminder that even today, we can in fact find our own paths to become as OAF as Frederick Russell Burnham.
Written By Ryan Sefid
7/11/19
MORE FROM THE
OAF NATION NEWSROOM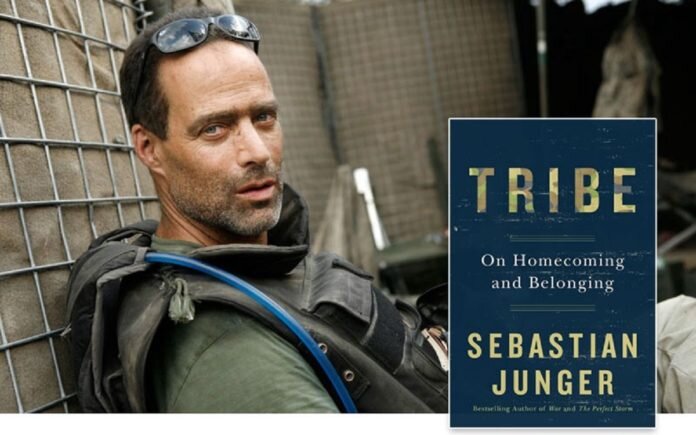 Full disclosure, I'm a Sebastian Junger fan. I enjoyed "Perfect Storm", "War", "Restrepo" and "Korengal." If you're reading this then chances are you may have read one of his articles, books or s...
Read more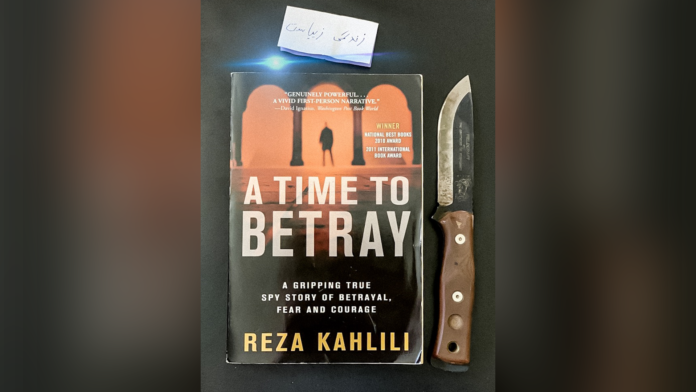 Book Review - A Time to Betray
The strained relationship between America and Iran would have been a surprise to citizens of both nations a short few decades ago. Our former premiere ally in the Middle East has been under scrutin...
Read more